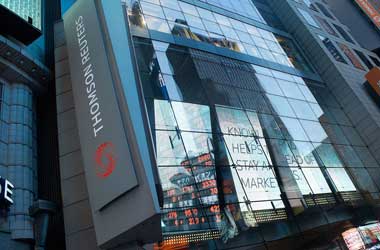 Thomson Reuters, which operates in more than 100 countries for more than a century, has announced the launch of a new cryptocurrency real time price feed that provides dependable, live price data of six cryptocurrencies, which are traded in major cryptocurrency exchanges.
The Cryptocurrency Real Time Rates data feed is intended to improve transparency and efficiency within the global cryptocurrency marketplace.
The price feed is accessible via Elektron Data Platform and through a customized API on Thomson Reuters Eikon, providing transaction data from multiple exchanges including BITPoint and bitFlyer. Looking forward, Reuters intends to add more exchanges.
According to a recent survey conducted by Thomson Reuters, cryptocurrency trading by financial institutions could increase in 2018, with nearly 20% of the participants expressing their interest to enter into cryptocurrency arena in the next 3-12 months.
Michael Go, Head of FX Market Development – Asia Pacific at Thomson Reuters, said,
"The immense growth in the cryptocurrency market in the last decade highlights the strong momentum around this new technology and tradable asset class. Thomson Reuters Cryptocurrency Real Time Rates enhances our rate offering and helps create a transparent and efficient global marketplace, vital to the future stability of cryptocurrency trading to support the investor."
Yuzo Kano, Chief Executive Officer and co-founder of bitFlyer, said,
"As the world's largest Cryptocurrency exchange, bitFlyer has made efforts to facilitate the development of cryptocurrency markets. We are the first company to obtain a license to trade cryptocurrencies in Japan, the US and Europe and we are delighted to be able to provide valuable data to customers worldwide through Thomson Reuters."
Genki Oda, President, Representative Director at BITPoint Japan, said,
"Through Thomson Reuters, a global leader in financial news and data distribution, we are highly honored to deliver our cryptocurrency real-time data to investors worldwide. We are pleased to cooperate with Thomson Reuters in the further enhancement of its services and hope that our data will become a benchmark for the cryptocurrency industry as a global cryptocurrency trading exchange."
Thomson Reuters, the world's leading source of news and information for professional markets, provides real-time information via Eikon, its flagship financial desktop platform. The platform delivers transparent cross-asset insight into both traditional and emerging asset classes such as cryptocurrencies.