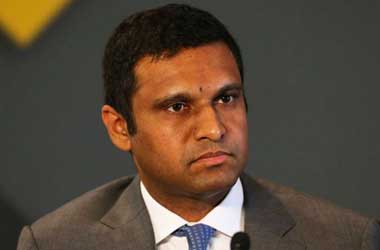 Rob Jesudason, Chief Financial Officer (CFO) of Commonwealth Bank of Australia has resigned from his position, with immediate effect in order to join Block.one, which created EOS (EOS), the fifth largest cryptocurrency by market capitalization. Jesudasan was working as the CFO of Commonwealth Bank of Australia for the past one year. Previously, he had worked for JP Morgan, CBA in Hong Kong, and several other well known firms in the industry.
Alan Docherty, who held the post of CFO of the Commonwealth of Australia's Institutional Banking and market business, will take Jesudason's position on an intern basis, while the bank will scout for a suitable person both internally and externally. Jesudason will return to Hong Kong to take charge as the new Chief Operating Officer and Group President of Block.one.
Matt Comyn CEO of Commonwealth Bank of Australia stated that he is pleased to have Docherty as the temporary CFO, while they look for a suitable candidate for the position. The executive team of the bank is currently undergoing a reorganization and Comyn expects to issue an update regarding the new appointments in the coming weeks.
EOS, which was built by Block.one, has a market capitalization of about $12.35 billion. The EOSIO platform is going to migrate to its own mainnet on June 1. At the time of writing this article, EOS is trading at $14.39.
Brendan Blumer, the CEO of Block.one said
"Rob jesudason had ideal skills for the tech-related role in the firm. He has a proven track record of success in global financial services, he also has been involved in the innovation and facilitated regulatory advancement enabling the adoption of new technology in the industry."