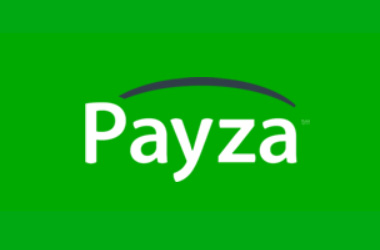 The US Department of Justice (DoJ) has filed a lawsuit on digital payment service provider and cryptocurrency exchanger Payza for allegedly running an unlicensed money services business and abetting money laundering. Ferhan Patel, one of Payza's founders have been arrested on March 18, 2018, in Detroit. His brother Firoz Patel remains at large.
The lawsuit and statement made by enforcement authorities did not mention about cryptocurrencies. Payza started facilitating the purchase and sale of Bitcoin in 2014. Last year, it expanded the list of supported cryptocurrencies with the inclusion of Ripple (XRP), Ethereum (ETH), among others. Recently Payza had announced the integration of Dash (DASH) to its platform, in partnership with BlockCypher.
According to the DoJ, MH Pillars, Ltd., doing business as Payza, allegedly processed more than $250 million of proceeds from ponzi schemes, child pornography rings, and other criminal enterprises.
The indictment was made in the U.S. District Court for the District of Columbia. Firoz Patel and Ferhan Patel, who live in the area of Montreal, Québec, were charged with one count of conspiracy to operate an unlicensed money transmitting business and to violate anti-money laundering program requirements, one count of a money laundering conspiracy and one count of operating an unlicensed money transmitting business in the District of Columbia. If convicted, each of the brothers faces a maximum sentence of more than 25 years.
The indictment alleges that the criminal activity took place from March 2012 until the present. The defendants, through Payza.com, are accused of operating a money transmitting business that operated without the necessary state licenses and knowingly transmitting funds that were derived from illegal activity. Despite receiving cease and desist letters from various states, and been told by a consultant that operating a money transmission business without the necessary licenses was a crime, Firoz and Ferhan Patel continued their illegal activity, the indictment alleges. The investigation is continuing.
According to the indictment, Payza's customers included Ponzi schemes, pyramid schemes and a child pornography site. The Patels opened bank accounts in the United States and laundered their illegal proceeds through those accounts. The indictment also seeks forfeiture of any property involved in these offenses or traceable to these offenses. In addition, the indictment seeks the specific forfeiture of approximately $10 million that has already been seized and frozen.
U.S. Attorney Liu said
"The arrest and indictments in this case demonstrate that we will vigorously enforce laws meant to protect the American consumer. Money transmitting businesses are required to be registered federally and licensed in most states and jurisdictions, including the District of Columbia. Consumers should beware of those that do not follow these laws because they could be acting as a cover for other illegal activity."
The lawsuit also mentions about two more payment processing services, AlertPay and EgoPay, which the duo was said to have owned and operated. EgoPay was shut down in 2015, following an unconfirmed hacking incident.