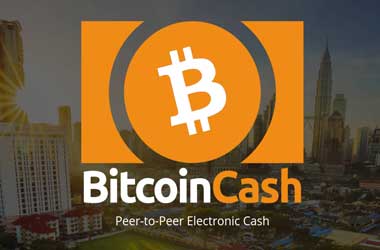 A Bitcoin Cash client for Android phones, named Handcash, was launched by developers in an attempt to pave the way for mass adoption of the crypto currency. The wallet enables the completion of Near Field Communication (NFC) payments in a matter of seconds. That means it is as effective as handing cash to another party.
According to the developers, the fast transactions inspired the name 'Handcash.' Without asking for a specific address or QR code, NFC enables payment to another party.
The wallet allows the use of 'usernames' for sending payments. The 'cashtags' feature is linked to the phone's ID and not to any particular address. Therefore, a new address is created every time a user sends Bitcoin Cash to another Handcash user.
The Handcash creators said
"NFC Payments: seriously, you gotta try this out with someone. It's so cool to do a BCH transaction with anyone in a couple of seconds without having to ask for an address. It's effectively just like handing cash."
The Android client also has a one-tap wallet backup feature, quite unique when compared to the standard 12-word backup phrase. Furthermore, the Handcash wallet team has also developed a method to encrypt a wallet's backup file and store both private key information and the rights to a "cashtag" username in a Google Drive folder.
A Handcash developer said
"So if you were using the google account, you already are logged into on your phone — If you change your phone, you can recover your wallet on the first screen once you reinstall Handcash again."
The app is still in beta stage, but can be downloaded on all Android devices. The developers would like to ensure that the app works perfectly, before integrating the wallet with the Bitcoin Cash mainnet.