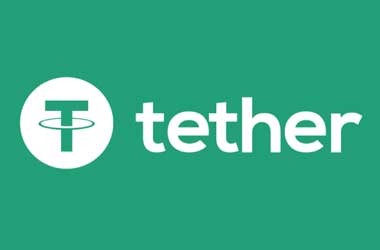 On Saturday, Tether, one of the controversial cryptocurrency pegged to the US dollar on a 1:1 ratio, issued $50 million USDT. According to the OmniExplorer, the blockchain monitor, Tether has transferred the amount to Bitfinex, one of the leading cryptocurrency exchanges in the world.
As usual, this has once again sparked a huge discussion on various social media platforms, with several cryptocurrency investors and enthusiasts claiming that Tether has again resorted to market manipulation. One of the main arguments against Tether is that it usually increases its printing activity when the cryptomarket turns bearish.
Tether issued $250 million worth USDT in May and June. The entire crypto market was in red in those periods.
The controversy over Tether's printing of USDT broke out in a big way after two researchers, named John Griffin and Amin Shams, at University of Texas published an article named "Is Bitcoin really Un-Tethered?" The article raises doubt whether Bitfinex is purchasing Bitcoins from other cryptocurrency exchanges using Tether deposited with them and explains how Bitfinex could be manipulating the market by making the purchases when the price of Bitcoin falls sharply.

Later in June, Tether tried to remove the market's concerns by publishing a detailed 3-page report of a partial audit conducted by Freeh, Sporkin & Sullivan LLP [FSS], a Washington-based law firm headed by former FBI director.The law firm had access to Tether's accounts for two weeks. The law firm was also given a free hand to perform a randomized cross checking of the Tethers in circulation and corresponding currency reserves.
The date for balance confirmation was selected randomly and Tether was not provided any prior information. FSS was also given authorization to conduct unlimited examinations of the balances, while communicating with authorized representatives of various institutions and reviewing hundreds of pages of relevant documents. Even an in-person and telephone interview of top executives at Tether and its banks was conducted.
The report surprised the market by saying that Tether holds about $7 million more than the USDT it has issued so far. However, it should be noted that the auditing was not done as per Generally Accepted Accounting Principles.
Recently Changpeng Zhao or CZ, the CEO of Binance, arguably the biggest cryptocurrency exchange by trading volume, has expressed concern regarding Tether. CZ stated that Tether is generating considerably profits through their platforms. He believes that concerns over the possibility of getting the account shut down as the main reason for not revealing the bank details.