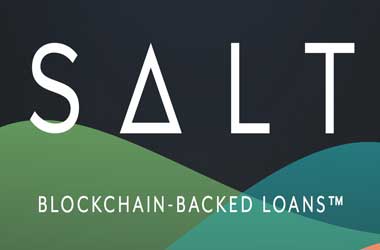 Following the successful token generation event, WAX – a decentralized platform facilitating the creation of a fully functional virtual marketplace with absolutely nil investment in infrastructure, payment processing, or security – announced that it will use the SALT platform to allow WAX tokens to be used as collateral for cash loans.
SALT, an acronym for Secure Automated Lending Technology, is a platform which facilitates users to get a loan against digital assets such as Bitcoin, and Ether, among others, without a need to sell them.
WAX token holders will be able to hold their crypto currencies, gaming skins, and digital collectibles, while receiving cash loans on the SALT platform. Investors also get a opportunity to lend against a high-growth asset class in a secure manner. The innovative SALT platform also ensures that loans are fully collateralized.
WAX was created by top virtual goods marketplace OPSkins. Notably, anyone from any corner of the globe can host their own virtual marketplace for a low fee. It was basically designed to serve about 400 million gamers who trade game items. The platform relies on block chain technology to verify and record a transaction.
WAX_io
Shawn Owen, CEO of SALT said
"WAX is a groundbreaking project and we're excited to welcome them as an early user of SALT. We created SALT to provide traditional loans secured by non-traditional collateral, and WAX is the perfect example of a community that can benefit from this."
Malcolm CasSelle, President of WAX and CIO of OPSkins said
"36,000 participants joined the WAX token generation event, many of them first-time cryptocurrency users. We're committed to providing the WAX community the best possible experience, and SALT helps us achieve this".
Back in September, Bitcoin and digital asset wallet Exodus started supporting asset token SALT. Exodus users can send, receive, and exchange all crypto currencies, supported by Exodus, for SALT.