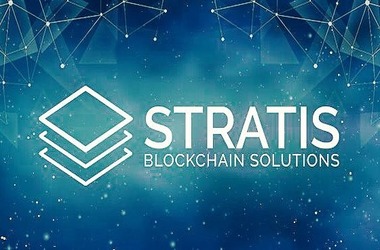 For a blockchain network to succeed, mass adoption is a requisite. To achieve this blockchain networks continue to forge partnerships throughout the world and Stratis (STRAT) is not an exception. The Blockchain-as-a-service (BaaS) platform has entered into a partnership with the UK's fastest growing online pharmacy, UK Meds.
UK Meds digitally handles from 3,000 to 4,000 patient prescriptions every day. The fastest growing online pharmacy in the UK has decided to deploy Stratis' blockchain technology to enhance patient safety throughout the online pharmacy sector and reduce cases of patients placing multiple orders using the same prescription.
Each patient's request for a particular drug is shared through an immutable distributed ledger across the online pharmacies in the UK. This makes sure that patients will be able to access only prescribed quantities of medicines.
Furthermore, doctors who provide online consultations and pharmacies which prepare medication will be able to cross reference patients on the basis of a unique identifier assigned to each individual. As a result, all prior requests for drugs across all online pharmacies, which have joined the program, are easily traceable using Stratis' technology. This makes sure patients receive proper prescriptions.
Joe Soiza, CEO at UK Meds have stated
"Despite screening our own customers by IP addresses, phone numbers, cookies and many other factors, there isn't a cross-industry solution to identify patients attempting to obtain multiple orders of drugs, with opioids being a particular example. Clearly our entire industry needs to come together to ensure we do everything possible to protect the vulnerable and utilizing Stratis' technology can help us achieve that. The Stratis Platform provides a highly secure blockchain solution that can be shared across the industry to provide a trusted and verifiable record of patient requests for medicine. We are initiating this programme, and we have over 10 online pharmacies onboard already. It's our ambition for this to become the de facto standard across the entire UK industry."
Additionally, UK Meds will enhance its own supply-chain by deploying smart Contracts on Stratis blockchain. The smart contracts, written in C#, are perform specific tasks at important stages. As far as logistics is concerned, each stage of medication, right from production to distribution and on arrival at UK Meds for packing certification will be recorded on the blockchain.
Chris Trew, CEO at Stratis stated that
"This is a great example of blockchain being deployed where its unique qualities will make a real difference. Using traditional IT solutions to solve this issue would require a significant expense and would undoubtedly be administered by a third-party organization. With blockchain, the industry can cooperate on the critical issue of patient safety using a shared version of the truth."