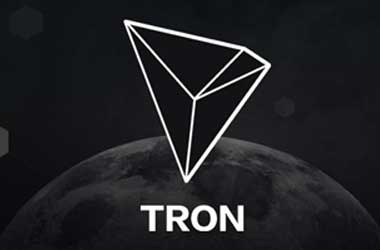 While the big names in the crypto currency market stole the spotlight, a lesser known crypto token gained 512% in a single week. That was Tronix (TRX), the token of the TRON network, which is constructing a worldwide free content entertainment system on the block chain. TRON's protocol facilitates users to freely store, own, and publish data.
That means a user will not only own the content rights, but also decide the price and time of sale. While the concept looks revolutionary, only time can tell whether the rally from $0.003916 to $0.02 is a real breakout or a pump and dump operation.
The visionary behind the project is Justin Sun, who worked as chief representative of Ripple in Greater China. He assisted Ripple, which rallied to $0.87 this week, to raise $30 million as seed finance. The project was backed by Tang Binsen (Clash of Kings founder), Dai Wei (CEO of OFO bike), Chaoyong Wang (China Equity Group), Ying Mingshan (LiFan group), Yang Linke (BTCC founder), Huobi.com, Jubi.com, and Xue Manzi (angel investor), among others.
TRON is a block chain technology based digital entertainment network. TRON facilitates payment, storage, development and credit sharing, while enhancing all kinds of digital contents such as live shows, online casinos, social networks, and games.
The TRON's protocol enables content providers to interact with ordinary users, without a need to pay a high price for distributing platforms such as Apple Store, Google Play, etc. The platform provided for the entertainment market can be used to store and share user information. Thus, information barriers between apps will be broken by the platform.
Further, developers can reduce costs, target audience effectively, and prevent data theft. The value of the total digital entertainment market is estimated to be about $1 trillion, including divisions such as lifestyle ($200 billion), gaming ($100 billion), betting ($500 billion), and information sharing ($100 billion).
Coin Stories
For expanding further, TRON came up with an Initial Coin Offering in September. TRONIX (TRX), coin of the TRON platform, tracks the entertainment behaviors of users and shares the data within the apps in the TRON network.
Even records of user acquisition and spending is stored by Tronix.
The TRON apps can access core information. The network will run with Tronix token, but will support all other currencies through conversion. Notably, TRON has surpassed even Bitcoin and Ethereum to become the first smart contract protocol with more than 10 million wallet users.