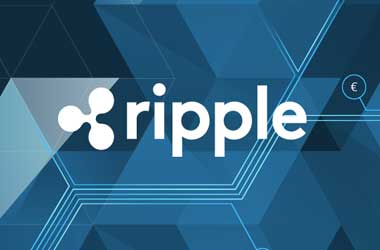 While the most popular crypto currencies such as Bitcoin, Ethereum, and Litecoin recorded new highs, Ripple coin remained range bound between $0.19 and $0.23 for the past one month.
However, yesterday, Ripple broke the resistance and surged 84% to record a new yearly high of $0.5229. Discussed below are the important reasons for the Ripple coin to turn bullish.
Back in May, Ripple coin touched a high of about $0.40. From then onwards, it was on a downward spiral for two reasons. Firstly, the total planned supply of Ripple coins is about 100 billion. Secondly, Ripple formed an interbank group for global payments based on block chain technology.
The technology enables faster cross-border payments at a lower cost. However, it was not impressive to crypto community, which always believed that block chain technology was basically created to disrupt the entire banking system. That kept big investors away from Ripple coin.To ward off concerns over too much liquidity, the crypto firm placed 55 billion XRP tokens in escrow last week and decided to release it slowly, as per requirement.
Further, a Nikkei Asian Review report revealed that Japanese and South Korean banks will begin testing block chain technology this week. The objective is to achieve same-day international transfers, while reducing costs by 30%. The trial will be conducted by SBI Ripple Asia that will lead a consortium of 61 Japanese banks. The South Korean side will be handled by DAYLI Intelligence, a Seoul-based block chain solutions provider.
KCN News
The block chain technology is expected to save at least 60% of expenses incurred while sending money through conventional methods.The news sparked a rally in the Ripple token, as its platform is being used by the banks for testing the technology. The overall crypto currency market capitalization also hit $500 billion for the first time, according to Coinmarketcap, which tracks Bitcoin and 1342 altcoins.
Notably, it took five months (June to November) for the crypto currency market capitalization to increase from $100 billion to $200 billion. The steep rise indicates an increase in awareness and adoption by the masses.