Verge (XVG), a secure and anonymous crypto currency, announced that TokenPay, a merchant tools payment platform, will support payments in XVG, in addition to TPAY. In this regard, Verge has also asked users to download the appropriate wallet (Mac/Win).
About Verge (XVG)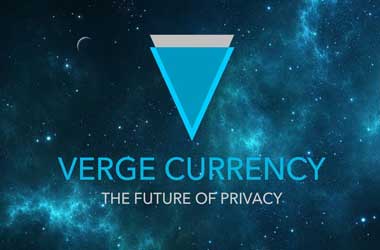 Verge, a decentralized currency, built with a focus on privacy. It is based on an open-source platform Verge uses multiple anonymity-centric networks such as Tor and I2P.
The IP addresses of the users are obfuscated and the transactions are completely untraceable. Transaction speeds are ultra-fast compared to other coins. Simple Payment Verification (SPV) technology allows average transaction confirmation times to drop to ~5 seconds.
Verge offers a wide array of secure wallets for multiple operating systems. The revolutionary Tor Android Wallet offers mobile anonymity, which is a unique feature among privacy-oriented coins.
About TokenPay
TokenPay is a decentralized and self-verifying payment platform project. With maximum user security as the focal point, the system is accessed exclusively through the encrypted Tor Browser. Transactions are conducted with its own proprietary and untraceable digital asset called TPAY that is embedded with the latest and most advanced safety features. These characteristics include a stealth addressing system, encrypted messaging, completely anonymous trading and a uniquely designed hashing algorithm that enables fast and secure confirmations under any conditions. The robust digital ecosystem is further fueled by a custom built 2-of-3 Multisignature Transaction Engine (MTE). This advanced protocol protects the user of the TPAY token. Participants generate their own pairs of private keys and public addresses. While the private keys are kept secret, users freely distribute the public addresses. TokenPay has incorporated a peer to peer encrypted instant messaging system using algorithms to maintain private conversations when using the TokenPay Wallets. TokenPay has announced that the first version of the API will support cash outs to Bitcoin in a real time exchange. Debit card solution is also planned to be implemented in the near future.
TokenPay's tweet

#TokenPay Merchant Tools Platform will support payments in $XVG and $TPAY. Fast and secure transactions for businesses and consumers that demand privacy. Cashouts to #Bitcoin in a real time exchange will be supported by the first version of the API. Debit card solution to follow. pic.twitter.com/D1HDHKNnDX

— TokenPay (@tokenpay) February 14, 2018
Verge (XVG) crypto currency's lead developer Sunerok is also the TokenPay block chain's auditor. The video shows an interaction between Sunerok and TokenPay's CEO Derek Capo.
TokenPay
At the time of writing this, Verge was trading at about $0.07 in the crypto currency market.