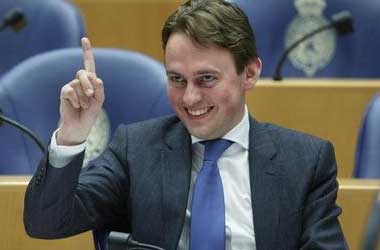 Dutch MP Henk Nijboer has raised nine questions to the minister of finance Wopke Hoekstra about Tether's banking relationship with ING.
Back in March 2017, Wells Fargo bank severed its ties with Tether. Further, Tether refused to provide details about its current banker.
Bloomberg revealed that Bitfinex, which has a murky relationship with Tether, was directing prospective customers to Spoldzielczy bank of Poland. It was also revealed that Bitfinex also has an account with ING Groep NV.
Harold Reusken, a spokesman for ING confirmed the banking relationship without providing further details, citing customer confidentiality.
Tether and Bitfinex is said to have been served with subpoenas by the CFTC on December 6, 2017. Therefore, the relationship with a big bank such as ING has raised the eyebrows of crypto analysts and investors.
The nine questions from the Nijboer to the Minister of Finance was submitted with the heading: "Money trail for billions fraud with crypto coins leads to ING"
Are you familiar with the article "Money trail for billions fraud with crypto coins leads to ING?
What is your image of Tether and its financial position?
Why did the "Taiwanese banks" terminate the relationship with Tether at the time? What normally happens to the balances on the accounts in such a case?
What are the rules for ING regarding accepting a customer who has been sent elsewhere? Do you agree that in a case like Tether all alarm bells should go off? Why did ING proceed to accept Tether?
To what extent can ING consciously contribute to a crime if Tether is indeed guilty of fraud or other crime?
How do you rate the scope of banks' duty of care with regard to ryptocurrency? Do banks have no greater responsibility towards their customers than is currently being taken? How do you rate the step of US credit card companies that no longer accept transactions related to crypto coins?
How is supervision of client acceptance by banks monitored? To what extent does the Public Prosecution Service have insight into potentially malicious clients?
How are consumers protected from potential criminal providers of crypto coins and trading platforms of crypto coins? Does this case confirm the need for more supervision on this sector, keeping in view of the ever-increasing amounts involved in this?
If a company is involved in misappropriation of funds involving hundreds of millions of dollars by promising that for every Tether there is a dollar on the bank, which government or investigative authority intervenes? Is there any international coordination? What is the role of the Netherlands in this when ING has a role in it?
Crypto currency market will be closely watching for the reply from the finance minister and some sort of clarification from ING bank.