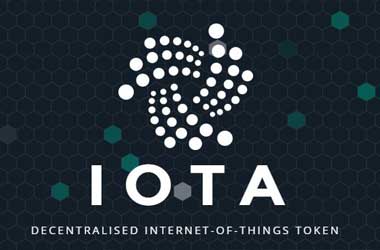 IOTA has announced two partnerships, aimed at advancing its Tangle technology and data marketplace. The two institutions with whom IOTA, provider of permisionless distributed ledger, has partnered are NTNU (Norwegian Science and Technology University)-Nordic Semiconductor, a chip designing company outsourcing (fabless) its production requirements, and DNB ASA, Norway's largest financial services group.
NTNU-Nordic Semiconductor partnership
The collaboration aims at integrating IoT Sensor Development Kit, known as Nordic Thingy:52, onto the IOTA data marketplace. The multi-sensor development kit can sense movement, temperature, orientation, air pressure, humidity, light, air quality, and color. The Thingy:52 device, which can be configured via Bluetooth API, can be used to create prototypes and demos without any programming. The device can use its sensors to transmit data to an app and even to the cloud, after connecting to other Bluetooth-enabled devices such as laptops, tablets, mobile phones, etc. Additionally, it can play and stream sound from its built-in microphone.
Presently, seven students of NTNU's informatics department are working to facilitate users to publish sensor data from Thingy:52 to the IOTA data marketplace. The system will use IOTA cryptocurrency to perform transactions on the Tangle. This means, the device would act as a gateway between the sensor kit and data marketplace. It is the first time the sensor kit, used for the integration of the IOTA data marketplace, is used in a blockchain project.
Use case
A company can collect air quality data using the system and sell it to another company or a research organization studying air quality in a particular place.
DNB partnership
The partnership provides IOTA exposure to world markets. Under the partnership, both IOTA and DNB will use IOTA Tangle technology to encourage "citizen centric innovation, machine economy, and decentralized data marketplaces."
Lasse Meholm, head of distributed ledger technology at DNB , said
"As Internet of Things (IoT) and Machine to Machine (M2M) communication and payment for microservices seem to escalate in the future, we think engaging in a Distributed Ledger based technology like IOTA gives us valuable experience and know-how on future revenue streams and business models. We are looking forward to dive into the IOTA space."
During the next two decades autonomous communication and transaction between connected devices is expected to grow exponentially. One of the greatest advantages of using IOTA's Tangle technology is that transactions does not incur any charges. The use of quantum resistance cryptographic algos makes it more secure than other kinds of blockchain.