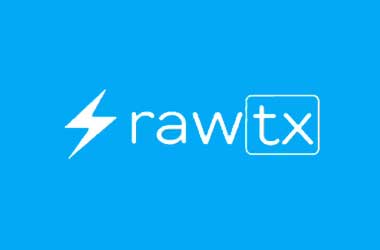 San Francisco, California-based team of developers has introduced rawtx, a Lightning Network enabled Bitcoin wallet for the Android phones. The developers are planning to release the iOS version soon. Each wallet is composed of 2 accounts, namely a checking and savings account. Checking account will be used to hold funds on the Lightning network, while savings account is intended to hold the funds on blockchain. It was structured in this manner to avoid confusions. As of now, only one wallet can run at any given time. However, the team is planning to add the functionality of running multiple wallets at the same time.
Rawtx wallet uses neutrino, a Bitcoin client, which preserves privacy. By default, the wallet will run a neutrino-compatible btcd instance. However, the settings can be changed to use faucet.lightning.community node, if necessary. The team has also avoided using third party libraries to protect user data. The camera call function can be disabled if a client opts not to scan QR codes.
Just released first version of rawtx lightning wallet, announcement: https://t.co/0pelOvR2hw, Android store link: https://t.co/gGF32Lp7ih and I've produced 11 short videos showing the functionality of the app: https://t.co/yAxftsQF7s. @lightning @Blockstream

— rawtx⚡ (@rawtxapp) May 10, 2018
Rawtx is an acronym for raw transaction.
The wallet carries the following features:
Send and receive testnet Bitcoins on blockchain and lightning network
Pay lightning invoices by QR code or lightning invoice.
Generate lightning invoices.
Directly get testnet coins from the faucet.
Show outgoing and incomings payments on the lightning network.
Transfer money from checking account->savings account by closing channels.
Transfer money from savings account->checking account by creating channels to an existing peer or by QR code.
Displays lightning network information (number of nodes, edges, etc.).
Show a list of nodes and filter nodes by pubkey or alias.
raw tx
Lightning transactions
Whenever there is a need to transfer money, either of the two parties involved in the transaction can open a Lightning payment channel. The other party should join the channel and make it valid. Once both the users successfully verify the payment channel, Bitcoins can be sent and received instantaneously. As long as the payment channel is active, infinite number of transactions can be carried out.
The settlement is done off the main chain. The main chain records only the opening and closing balance at both nodes. As Lightning Network gets adopted, the load on the main chain will decrease, thereby freeing up the network to carry out large transactions.
Web-based wallets such as Éclair, HTLC.me, and Zap is already facilitating testnet Bitcoin transactions using the Lightning Network. However, both parties involved in the transaction must have a compatible wallet.