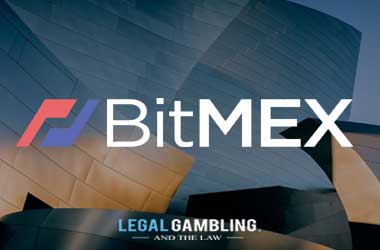 BitMEX, a cryptocurrency exchange offering 100x leverage on its derivative products based on Bitcoin (BTC) and a few more altcoins, experienced a surge in Bitcoin trading volume yesterday. BitMEX broke the cryptocurrency market record by executing a trading volume of more than 1 million Bitcoins in 24 hours.
Not surprisingly, BitMEX holds the previous record of executing a trading volume of 800,000 Bitcoins in 24 hours. By trading 1,041,748 BTC in 24 hours, BitMEX broke its own BTC trading volume record.
BitMEX is also the only platform to reach a daily turnover of $1 billion.
Commenting on the record, BitMEX CEO and Co-founder, Arthur Hayes said
"The astronomical surge in trading volume, coupled with the steadily rising price of bitcoin, is reflective of the market's increasingly sophisticated understanding of the potential of bitcoin to redefine global markets. The achievement was also largely thanks to ongoing capacity increases accomplished by scaling our engine architecture."
Hayes further stated
"The record that BitMEX has set marks a major milestone in the cryptocurrency industry's overall path to maturation. I am delighted that BitMEX's easy-to-use and highly secure trading application has helped to onboard yet another tidal wave of people from all around the world to the crypto market and given them the confidence to participate on the largest scale ever seen"
A new BitMEX (and industry) record: 1,000,000 XBT (> $8BN) traded in the last 24 hours!

— BitMEX (@BitMEXdotcom) July 25, 2018
In an interview with CNBC, BitMEX CEO stated that if Bitcoin is able to cross $20,000 this year, then it would be able receive a positive response from the SEC. Arthur also forecast Bitcoin to reach $50,000 by the end of this year.
BitMEX also offers futures contracts for Ethereum (ETH), Tron (TRX), Bitcoin Cash (BCH) and Ripple (XRP). The Bitcoin futures contract (XBTUSD) is considered to be the most liquid futures market for the cryptocurrency. The BTC to USD liquidity offered by the platform is nearly 15 times that of other cryptocurrency platforms.