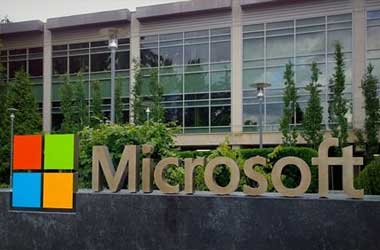 In addition to transparency, the tamper proof distributed ledger technology can reduce operational costs of an enterprise and Microsoft is well aware of this. The tech giant has built a new blockchain to efficiently manage royalty payments for game developers. The system was built on top of the Quorum blockchain, deployed on Azure Cloud.
The blockchain based payment processing system will be tested by integrating with Xbox gaming console. Additionally, the system will also be integrated with Ubisoft, a large game publisher. Ubisoft generated revenues of $1.65 billion last year and is behind popular games such as Assassin's Creed, Rayman, Prince of Persia, Far Cry, the Tom Clancy series, and Just Dance.
In addition to receiving payments for game developers, the blockchain could also be used to receive movie royalties and other verticals that generate revenue from intellectual property. Microsoft aims to bring thousands of royalty partners in the fold and process millions of transactions per day, making it one of the largest enterprise level blockchain ecosystems in the world.
Presently, Microsoft uses complex royalty management software, even though things appear to move in a smooth fashion to end users. The software also takes into account jurisdictions and tax codes.
With the above said blockchain system in place, Microsoft and its accounting partner Ernst & Young (EY) hopes to streamline the royalty payment process and trim the operating costs by half through elimination of manual reconciliations and partner's formal assessment.
Grace Lao, General Manager of Finance Operations at Microsoft, said
"Smart contract technology is far more flexible and scalable than any prior solution for managing business agreements."
Blockchain skeptics always question the ability of the technology to process large amount of transactions. With this initiative, Microsoft may very well bust the myth that distributed ledger technology is not scalable. In addition to automated processing of payments through smart contracts, the data recorded on the blockchain does not require any manual review, which usually slows down the process of royalty payments by 45 days or longer.
Paul Brody, EY Global Innovation Leader said
"The scale, complexity and volume of digital rights and royalties transactions makes this a perfect application for blockchains. A blockchain can handle the unique nature of each contract between digital rights owners and licensors can be handled in a scalable, efficient manner with an audit trail for the participants. By deploying this on Microsoft Azure, we believe this will be highly scalable across thousands of royalties and content partners."
The system could prove as a boon to not only game developers but also software developers, audio and video artists, musicians, writers, digital media content creators and graphic designers, among others.