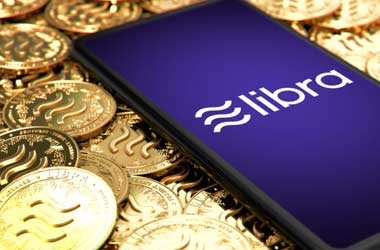 The controversial Libra Project is Facebook's attempt to break into the cryptocurrency market.
Libra has been in hot water ever since the social media giant announced its plans to launch a new cryptocurrency. While governments around the world opposed Libra, a number of top companies such as PayPal, MasterCard and Visa threw their support behind Libra via the Libra Association.
Support from the corporate world could be fading fast as PayPal has withdrawn is support of Libra and has now exited the Association.
Why Did PayPal Withdraw Support?
The payment service company was one of the first companies to join the Libra Project and is now one of the first major companies to pull out. Though PayPal did not say what prompted the decision, the increasing government pressure on it may have contributed to the pull out.
FRANCE 24 English
Libra has been under fire ever since its announcement, with regulators from around the world putting a lot of pressure on Facebook. Germany and France have already promised to block the cryptocurrency from operating in Europe.
PayPal played things out diplomatically and stated that it fully supports the goals of the Libra Project but decided to pull out as the company felt that that it should focus on its own core businesses at this point in time.
PayPal is the first casualty among the 28 members of the Libra Association. The Association is composed of 28 companies and non-profits who all signed up to help develop Libra. Some of these companies include Visa, Uber and even the charity Mercy Corps. Facebook says that with PayPal's departure, there will be difficulties reconfiguring the financial system behind Libra.
MasterCard And Visa Could Follow
When Libra was announced, Facebook promised people that they would be able to pay with Libra via all Facebook apps including Whatsapp. Partner firms would also accept Libra transactions which would give the cryptocurrency a ready-made market of billions of users. This massive global reach that Libra has caused governments across the world to get nervous and oppose the project.
The main concern about the Libra project is how it would protect the privacy of its users. Facebook has notoriously been lax when it comes to data privacy. Plus, the volatility of the Libra currency is also questionable as the cryptocurrency market has a tendency to fluctuate wildly.
There are rumours that MasterCard and Visa could be next in line to leave the Association. However, Libra is still going forward with the Libra Association holding its first meeting on October 14. Additionally, the Association says there are 1,500 entities worldwide that are interested in participating in the project.