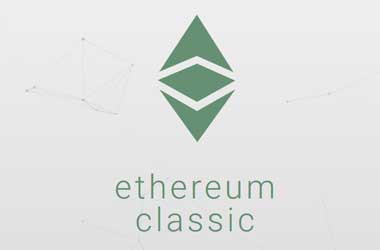 Ethereum Classic (ETC), the original Ethereum network, continues to remain bullish on the upcoming Callisto Network Project. The details about the project was announced on January 2018. Callisto is not a fork of ETC, but a separate block chain that is based on Ethereum protocol with its own crypto currency (CLO).
The crypto token will be airdropped to those who are holding ETC tokens at at block 5500000 (approximately 5 March, 2018). The developers' main aim is to improve the scalability of the Ethereum Classic block chain and implement a number of cross-chain services.
Callisto Project
Callisto, which is a separate blockchain based on Ethereum protocol, has a fixed cap monetary policy similar to ETC. Callisto introduces a Cold staking protocol that rewards coin holders for being network participants. Cold staking is a smart-contract based process that allows CLO holders to earn interest in a total CLO emission when they hold CLO coins at their balances for long enough period of staking time (1 month by default). Cold stakers are not required to run a node to participate in cold staking process.
Cold stakers are not validating transactions and the whole system can remain fully POW which is important since ETC adheres to POW consensys. It is only necessary to call the "Staking contract" to become a cold staker. Cold staking is a step towards the goal of turning the desired cryptocurrency into a value storage currency because this significantly increases a total demand to hold for stake holders. Following the launch of Callisto network, each ETC owner will receive CLO coins automatically in a 1:1 ratio to the amount of ETC that a user had at block 5500000.
Advantages of Callisto network
The main goal of Callisto network is to research and provide a reference implementation of an experimental protocol changes that aim to establish a smart-contract based on-chain governance system, completely financially transparent built-in development funding mechanism and balance the interest in the network between the miners and coin holders (ordinary network users).
The project also aims to improve improve the scalability of both ETC and Callisto networks by using one as a sidechain. It is also possible to establish a core of any crosschain service at the Callisto network and use Callisto smart-contracts state on ETC chain and visa versa which allows to facilitate the bandwidth of ETC chain.