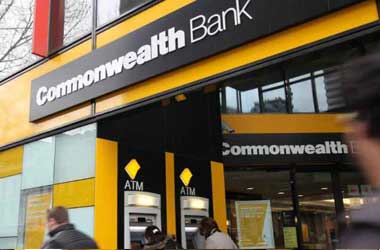 Blockchain technology has proven to be immensely useful when it comes to supply chain management. This fact was once again proven with the successful completion of a cross-border shipment that made use of blockchain to monitor goods on the supply chain. The Commonwealth Bank of Australia (CBA), one of the parties involved in the deal, made an official announcement regarding the completion of the trade.
The Commonwealth Bank of Australia (CBA), one of Australia's "Big Four" banks, stated that about 37,000 pounds of almonds were shipped to Germany from Australia and a private blockchain platform built on the Ethereum network was used to track the movement of goods.
The parties involved in the transaction acted as nodes. This includes agricultural producer Olam Orchards, logistics firm and port operator Patrick Terminals and the Port of Melbourne.
According to the information provided by the CBA, the blockchain-based platform stores the containers data, financial transactions and other relevant documents on a distributed network. All parties involved in the transaction can observe and track information about a shipment in real-time basis, including the location, humidity and temperature within the containers.
Commenting on the blockchain platform, the CBA said
"This level of data provided partners in the supply chain with a greater level of transparency and efficiency regarding the location, condition and authentication of the goods being transported."
Emma Roberts, supply chain manager at Olam Orchards' said
"Trade inefficiency can be extremely detrimental to our business. It is vital that as an industry, we look at emerging technology for ways to enhance the supply chain to develop a more transparent and efficient platform."
Notably, the bank previously tested a blockchain system for tracking overseas shipments of cotton in real-time. The test was conducted in partnership with Wells Fargo. The bank also disclosed a plan to release a bond over a blockchain based system.
Last year, the CBA stated that it is planning to spend about $1 billion on technology update, including a regular investment on blockchain.