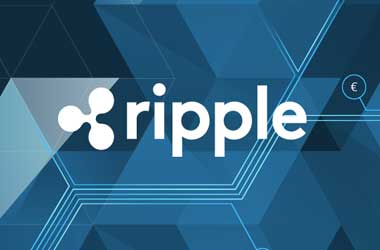 Ripple has revealed that its ultimate aim is to enable everyone to send and receive money in a few seconds. Cassie Craddock, Ripple's global payments specialist, while speaking at the Unbound 2018 conference in London, stated that the company is concentrating on extending its proprietary technology through banks and payment platforms on an enormous scale.
Craddock stated
"I think solving for global transactions is still a real pain-point, and I think that in 10 years from now, if Ripple is to be as successful as we love it to be, that international payments should happen in 3 to 5 seconds anywhere around the globe.

We have use cases that support that. So a guy who wants to send his child money from Asia to the UK because he needs some rent, for students, that is a real-life use case that we do today, and we can offer real-time settlement and transaction within 3 to 5 seconds. I think if we can do that on a global scale, which is Ripple's vision, the banking sector and financial services as a whole – they'll be on to a real winner there."
Moderator Amit Shafrir posed an interesting question about the need for banks. "I can transfer value without the need for a bank. Why would I go through a bank?"
Craddock replied
"I think the reality is that we'd be unrealistic and a little bit naive to say that transactions would never go via the banks. You could use a digital asset to send transactions in real time anywhere. But people aren't comfortable with that, and despite seeing a shift, banks will, in reality, play a part in that. So, Ripple prefers and has chosen to kind of operate and work with banks directly to solve a real pain-point, which is around sending international payments."
Caddock was also questioned whether Ripple's early start in the blockchain sector gives it a first-mover advantage compared to smart contract platforms like Ethereum.
Craddock answered
"Potentially, I'm not too sure. Ripple has really focused on a specific use case, whereas Ethereum has tons of use cases. People use it for all sorts of things, whereas we've been really focused on solving for banks and financial institutions. So I think that's why you'll see Ripple's technologies take off."