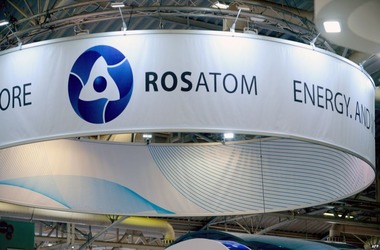 Russian state nuclear energy corporation (Rosatom) intends to build "advanced" new age digital technologies, such as blockchain, according to Evgeniy Abakumov, Rosatom IT department head.
The information was reported by corporate outlet Strana Rosatom Monday, October 1. According to Abakumov, Rosatom aims to concentrate on three areas of digital age technologies, namely blockchain, Internet of Things (IoT), and artificial intelligence.
"We are committed to integrating 4.0 technologies on a wider scale. IoT, AI, blockchain and others are to increase the efficiency of manufacturing process," Evgeniy Abakumov said.
Furthermore, Abakumov stated that Rosatom is planning to draw new talent in the three aforesaid domains.
Russian government institutions are broadly involved in crypto-related technologies. For example, the Russian state pension fund, the country's largest social service, publicized its strategy to employ blockchain and smart contracts in labor interactions this summer.
Last month, the Russian Union of Industrialists and Entrepreneurs, which is comprised of top ranking Russian directors from Forbes billionaires list, supposedly participated in making a substitute bill on crypto regulation in the country.
Draft cryptocurrency guidelines, which are being prepared since January 2018 and remains to be approved, seems to be "disappointing," according to a few experts.