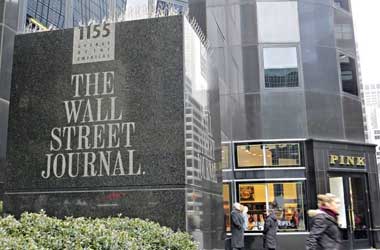 A new Wall Street Journal study has established that $88.6 million in illegal finances have been chanelled via 46 cryptocurrency exchanges. $9 million of the dubious funds supposedly went via crypto exchange ShapeShift.
ShapeShift is a Switzerland-based crypto currency exchange that was established in 2014 by Erik Voorhees. The uniqueness of ShapeShift is that it allows clients to anonymously buy and sell Bitcoin (BTC), which police can follow, but cannot recognize the person behind the trade.
To conduct its study of crypto money washing, WSJ apparently created a computer program that followed funds from more than 2,500 dubious investment frauds, extortion schemes and other supposed crimes that used BTC and Ethereum (ETH). To perform in-depth study of ShapeShift transactions, WSJ downloaded and saved a list of the 50 most recent trades every 15 seconds, at the exchange's website.
Per WSJ, bad players exploited ShapeShift's facility to exchange BTC into an untraceable cryptocurrency Monero. ShapeShift further began to handle "millions" of deceitfully received dollars, but refused to amend its policy concerning clients' anonymity.
In a discussion with WSJ, Voorhees stated that he does not believe that "people should have their identity recorded to catch an occasional criminal." WSJ afterwards gave ShapeShift with a list of doubtful addresses, which were purportedly using the exchange.
Veronica McGregor, the chief legal officer at ShapeShift, told WSJ that the exchange looked into it and banned those addresses. She also stated that the company intends to make user identification compulsory starting Oct. 1.
Commenting on Voorhees's opinion about the company's anonymity policy, McGregor said that
"just because it's the personal philosophy of the CEO doesn't mean that's how the business is going to be run. He's not pro-money-laundering."
Previously users were not asked to sign in or register with ShapeShift to perform transactions. However, in the future, the exchange plans to introduce compulsory identity verification. Notably, earlier this month, ShapeShift launched a new rewards program, which will soon turn out to be the compulsory membership model for the users of the cryptocurrency exchange. The new terms will call for 'basic' personal information.