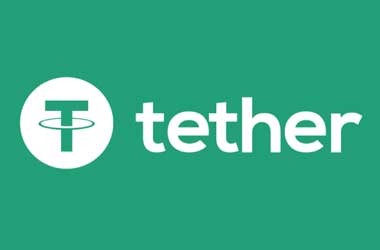 Tether, the cryptocurrency pegged to the US dollar on a 1:1 ratio, has printed another $250 million worth USDT, according to the data available on Omniexplorer. In the past, whenever Tether printed USDT tokens, the Bitcoin price has increased, although there is no evidence to prove Tether's involvement in Bitcoin's rally. Tether's association with Bitfinex cryptocurrency exchange has also led to several controversies in the past. The previous time Tether resorted to printing USDT was on March 21.
Tether claims to receive deposits in US dollars from investors, create an equivalent number of tethers, and then give those tethers to the depositor. Tether's web page claims that it has $2.538 billion as deposits in its bank accounts. Furthermore, the company had said that it will be able to back every existing tether token on a 1:1 basis. However, without an external audit it would be hard to believe those claims. It can be remembered Tether relieved auditor Friedman LLP of their responsibilities in January.
Tether is a token issued on the Omni Layer, a platform that enables the creation of new assets on the Bitcoin blockchain. Every Omni transaction (and thus Tether transaction) is recorded in a Bitcoin transaction sharing the same transaction hash.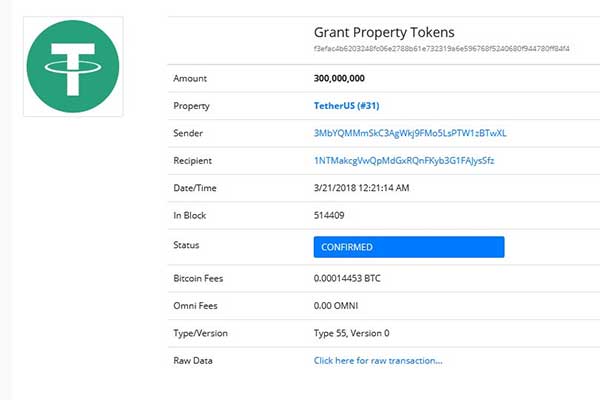 In February, Weiss Ratings has issued a warning report on Tether, while directing to the twitter handle of Bitfinex'ed, a critic of Tether and Bitfinex exchange.