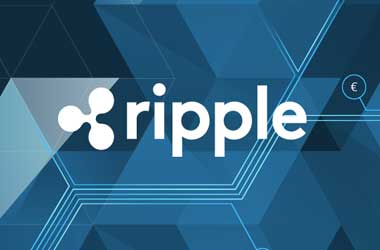 Across the world, interest in blockchain technology is growing exponentially among corporates, universities, and among the general public. Ripple, which is leading the adoption of blockchain technology among banks and financial institutions, has decided to partner with renowned educational institutions across the globe.
In this regard, the creator of xCurrent, xRapid, and xVia platform has announced a program named Univerity Blockchain Research Initiative (UBRI) to support esteemed universities with funding for academic research, innovation, and technical development in blockchain, digital payments, and cryptocurrency.
Under the UBRI program, Ripple has set aside $50 million to fund 17 prestigious institutions, which are in the first list of University partners. These institutions will decide their own research topics and prime area of focus. Additionally, the institutions will also
Create new syllabus that meets the demand for studying about blockchain, cryptocurrencies, and other financial technology related topics.
Encourage conversations and new ideas among students, technologists, faculty, and entrepreneurs on common topics of interest.
Collaborate on blockchain research and technical development, leading to widespread understanding, adoption, and innovation.
The selected UBRI partners represent a "broad cross-section of geographies and markets, as well as a rich blend of academic disciplines."
To give an idea of projects being taken by UBRI partners, Ripple has stated that the Center for Information Technology Policy (CITP) at Princeton University is preparing an UBRI program that will investigate the policy impact of blockchain and cryptocurrencies not only in the US, but across the globe.
We're committing $50M to top, global universities to further #blockchain research, tech and talent for our new University Blockchain Research Initiative! https://t.co/G70YxFAZlj

— Ripple (@Ripple) June 4, 2018
Likewise, at the University of Pennsylvania, UBRI is providing financial support to a few of the MBA-MS candidates each year in a recently established Wharton-Engineering dual-degree program. The funding gives priority to students involved in blockchain or cryptocurrency related projects.
Ripple has also announced that it is participating in the MIT Computer Science and Artificial Intelligence Lab's new financial technology initiative. The initiative includes participation from a dozen companies across the financial sector and is a part of the UBRI program. The companies will work with groups of CSAIL's 116 plus researchers on topics ranging from blockchain to cryptocurrencies, global payments and cybersecurity.
In Europe, Delft University of Technology (Netherlands), and the University of Luxembourg are establishing a new blockchain research program in their computer science and engineering departments with aid from UBRI.
The complete list of UBRI partners is as follows:
Australian National University College of the Law
CITP at Princeton
CSAIL at MIT
Delft University of Technology (Netherlands)
Fundação Getulio Vargas (Brazil)
Haas School of Business, University of California, Berkeley
IIT Bombay
International Institute of Information Technology, Hyderabad (IIIT-H)
Korea University
McCombs School of Business, UT-Austin
The University of North Carolina at Chapel Hill
The University of Pennsylvania
UCL (University College London)
University of Luxembourg
University of Nicosia (Cyprus)
University of Oregon
University of Waterloo
Ripple has begun this initiative because it believes that universities provide more independence and rigor, which enterprises cannot. Furthermore, universities have a responsibility to train their students to create solution for the issues faced by financial industry. Therefore, Ripple believes that this is the best time to support blockchain, cryptocurrency, and digital payments study.