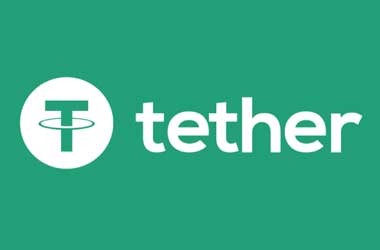 After a one-and-half month pause, Tether, is back to printing USDT tokens. The controversial project has printed out $300 million worth USDT tokens yesterday. Tether's close relationship with Bitfinex exchange has led to speculation that the dollar-pegged token is being used to artificially rake up the price of cryptocurrencies.
While there is no empirical proof of Tether's involvement in the Bitcoin's rally in the final months of 2017, the cryptocurrency market continues to suspiciously track the release of Tether tokens.
Tether is a token issued on the Omni Layer, a platform that enables the creation of new assets on the Bitcoin blockchain. Every Omni transaction (and thus Tether transaction) is recorded in a Bitcoin transaction sharing the same transaction hash.
The $300 million transaction done yesterday can be seen in the Omni network: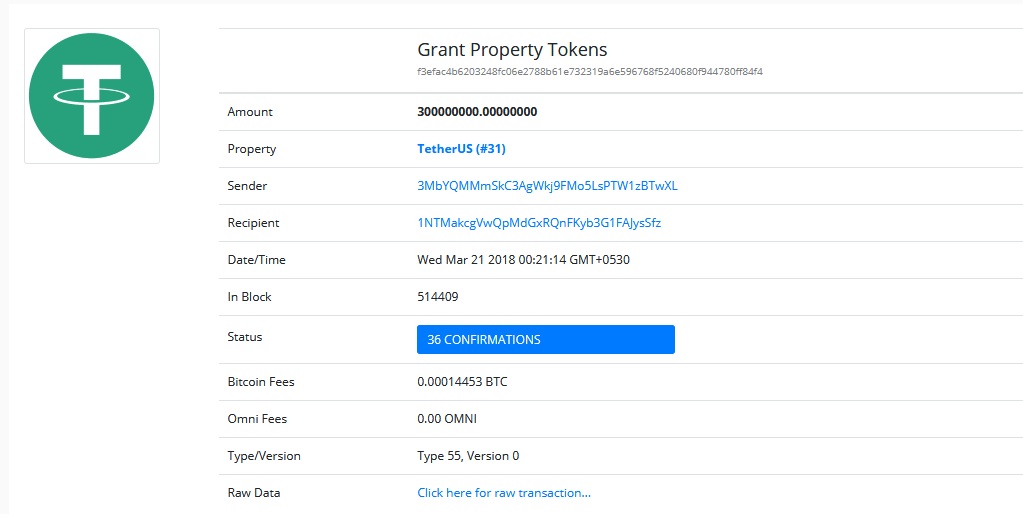 Furthermore, a look at the blockspur data reveals that Tether has issued almost $1 billion worth USDT tokens in January.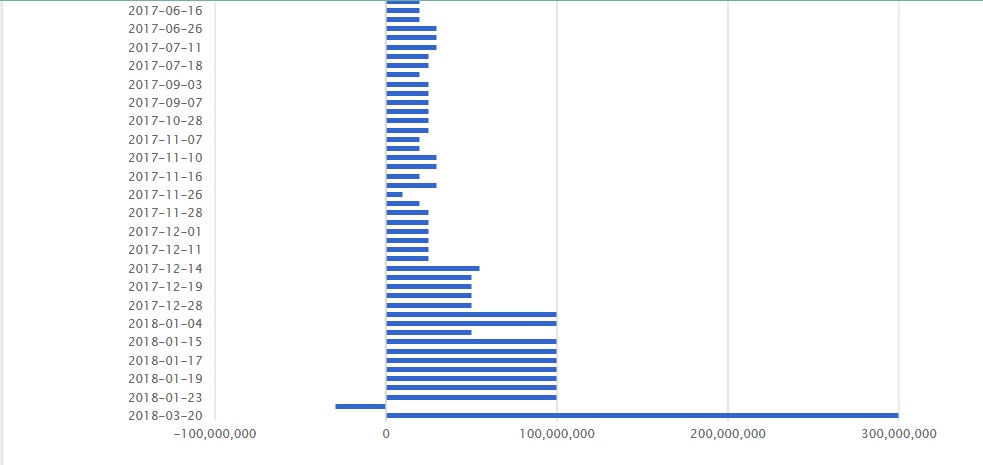 As of today, $2.52 billion worth USDT are in circulation. Additionally, $60 million USDT has been authorized on the Ethereum network.
This means, Tether should hold at least $2.52 billion in its bank account. Bloomberg had reported that SEC has issued subpoenas to Tether on December 6, 2017.
While the cryptocurrency market expects another pump and dump scenario, serious crypto investors could be concerned about the implications it might have in the future. Since it is pegged to the US dollar on 1:1 ratio, investors use the token to safeguard their profits i.e., when the market starts falling, cryptocurrencies are sold and Tether is bought and vice versa. Therefore, Tether is used as an anchor by cryptocurrency investors. However, the majority of crypto market participants are concerned that Tether is yet to provide an audited proof of its dollar holdings.