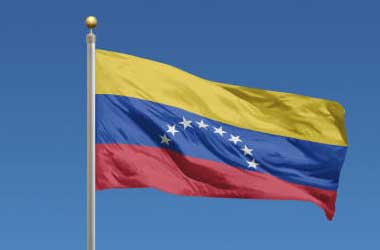 Starting next week, Venezuelans will be able to apply for a new passport or renew it by paying the fee only in Petro, the state-backed cryptocurrency, according to an announcement made by the Vice President Delcy Rodriguez.
The fee applicable for a new passport is 2 Petros, while it is 1 Petro for renewal. According to Bloomberg, the monthly minimum wage in Venezuela is four times lower than the cost of the increased passport fee.
According to leading Latin American newspaper El Universal, Rodriguez stated, "In the case of Venezuelans who are abroad, until the first day of November the cost will be $200 for issuance and $100 for extensions."
To fight inflation and prevent the economy from deteriorating further, Venezuela has resorted to the use of cryptocurrency to bypass capital controls. Right from the day of introduction, Petro has been embroiled in controversy. Last week, there were allegations that the developers have simply copied the whitepaper of altcoin Dash.
In addition to the passport fees shake-up, Rodriguez announced the creation of a devoted migration police force, supposedly created "to preserve citizen security and migratory control." According to Bloomberg, around 5,000 citizens desert the country each day.