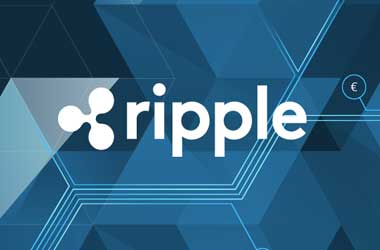 San Francisco-based Ripple, which offers blockchain technology based real-time gross settlement system, has announced an initiative, dubbed as Xpring, to foster startups that agree to integrate XRP, the native token of the Ripple ecosystem, and XRP ledger in their projects.
The company also provided details of the newly assembled team that will work towards a successful launch of xPring. One of the well known team members is Ethan Beard, former Director of the Facebook Developer Network. He will serve as senior vice president for both Ripple and Xpring's developer program.
Under the Xpring initiative, Ripple will invest in, incubate, acquire and provide grants to companies and projects run by proven entrepreneurs. Only the projects which will use the cryptocurrency XRP and the XRP Ledger to solve their customers' problems in a transformative way will be considered.
The Xpring initiative signals Ripple's plan to go further beyond banks and remittance mechanism. While Ripple will continue to market its enterprise and banking products, it considers the superior speed, stability, and scalability of XRP and XRP ledger as a perfect solution for existing problems in trade finance, identity, gaming and virtual goods, real estate, insurance, provenance, digital media, and many other industries. By supporting projects that will use XRP and XRP ledger, Ripple aims to permeate into other sectors of the economy. The XRP cryptocurrency will gain wider recognition and adoption as a result of this initiative.
Ripple's announcement carried Beard's opinion about the initiative as well.
"I love helping startups leverage new technologies and developments to grow. At Facebook, we saw companies in areas like gaming, music, and news use our platform to become big businesses. Blockchain and digital assets have the ability to solve important problems and XRP – with it's speed, scalability and demonstrated real-world use case – is a great tool for startups and entrepreneurs to build businesses around."
The list of entrepreneurs currently supported by Ripple are as follows:
Scooter Braun, entertainment talent manager, entrepreneur and founder of SB Projects, who is pursuing several endeavors that will use XRP to improve artists' ability to monetize and manage their content.
Stefan Thomas, inventor of the Interledger Protocol (ILP), creator of BitcoinJS, co-founder of TxtBear, who just launched a new venture Coil to use XRP and the Interledger Protocol (ILP) for various micropayments applications, such as facilitating "bite-sized" purchases of media.
Thomas McLeod, serial entrepreneur, co-founder and CEO of Omni, who will soon integrate XRP as a currency into Omni's marketplace.
Bart and Brad Stephens, co-founders of Blockchain Capital, who have the first fund to accept capital calls in digital assets with a focus on driving innovation in the blockchain sector.
Scooter Braun, founder of SB Projects, stated
"Blockchain technology and digital assets like XRP will provide artists with new distribution channels and revenue streams. This creates more space for artistic freedom, and I'm excited our team is among the first in the entertainment industry to lean into the blockchain movement. This is only the beginning as we will continue to build out more use cases for XRP. "
Xpring team is already vetting hundreds of amazing projects. However, they remain open to hearing from serious entrepreneurs and businesses.