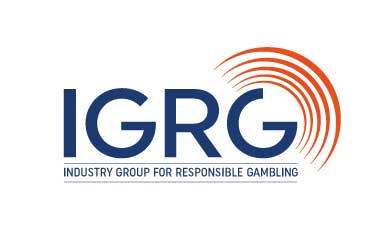 The Industry Group for Responsible Gambling (IGRG) in the United Kingdom has decided to take action on the concerns raised earlier by the government about how UK licensed online casinos have been advertising on television and taking advantage of loopholes in current laws. The IGRG has now released a new set of rules that are a lot more stringent and clearly define how its members should advertise themselves on television.
The main change to the Industry Code for Socially Responsible Advertising is that all television gambling advertisements should feature a responsible gambling message or a reference to BeGambleAware.org running throughout the entire length of the commercial and that it should be easily understood. These new rules will come into effect at the end of June.
The IGRG has been in operation since 2014 and consists of several gambling trade bodies and associations like the Association of British Bookmakers and the British Amusement Catering Trade Association. The IGRG's main focus is to provide a way to promote socially responsible gambling in the different gambling sectors. Its main tool for this is its Industry Code.
The new guidelines will be included in its fourth edition. The first edition came out back in 2007 and since then has been reviewed and revised in 2016 and 2017. The IGRG has decided that it will be now reviewing the code on an annual basis starting this year. This will allow it to adapt to emerging issues and respond in an appropriate manner.
UK Stressing On Safe And Responsible Gambling
These new television advertising rules are just part of a larger package of responsible gambling measures that will help improve the quality of gambling adverts and to further raise the importance of safe and responsible gambling. Television has been a major medium for gambling operators for a number of years. According to 2016 Nielsen report, UK-licensed gambling companies spent around £456 million from 2012 to 2015 to advertise on British television.
There are already several responsible gambling TV ad rules that are being enforced. For example, most gambling adverts cannot be shown before 9 pm. The only exception is during live sports broadcasts. Anti-gambling campaigners have been calling for a complete ban on gambling adverts instead of allowing for exceptions since it would expose children and vulnerable people to gambling activities.
The UK Gambling Commission recently released a report which shows that while people have lowered their TV consumption, TV gambling ads are still able to reach children and those weak to the allure of gambling. The report reveals that around 80% of child respondents from the age of 11 to 16 have seen TV gambling ads, with 39% of them seeing at least one ad a week.