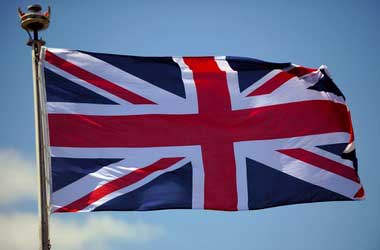 The United Kingdom's Committee of Advertising Practice (CAP) is set to release new regulations for advertising done by online casino and sports betting operators. This is mainly aimed at how they are permitted to promote some of their special offers on their websites.
The CAP is responsible for creating the nation's advertising rules. CAP recently announced that their new regulations are expected to come into effect on April 2. The new regulations are meant to protect vulnerable gamblers from predatory advertising practices that take advantage of their love for gambling. These changes come on the heels of the UK Gambling Commission's decision to place a $488,600 fine on ElectraWorks Limited.
This fine was imposed because seven of the online casino operator's websites had breached the existing rules on free bonus promotions.
New Regulations incoming
These new regulations are supposed to include a full ban on the phrase 'Bet Now' while also placing stricter restrictions on the advertising of special offers. These regulations are to cover all online casinos and sports betting sites that have a UK license. CAP also aims to limit advertising that promotes repeat plays or those that suggest risk-free deposits.
Advertising Standards Authority
The Advertising Standards Authority (ASA) will be using these regulations when considering complaints or levying fines on online gambling operators. Further restrictions are being planned that will stop advertisements that use a players' self-esteem or financial standing against them.
The new regulations from CAP are also very strict about any advertised 'money-back' promotions. These regulations make it clear that any such promotion has to be very clear that they should be for cash and not a return being given out in bonus form. Additionally, all risk-free bonuses must specifically result in no financial loss for those that use them. Matched bets are also included in the change, with stake limitations being an essential part of any offer.
The biggest change in the regulations though is the advertising of free bets. CAP will be immediately enforcing this particular regulation and will require all licensed online casino and sports betting operators to list all the terms and conditions associated with each offer.
In a statement, Shahriar Coupal, Director for the Committee of Advertising Practice said
We won't tolerate gambling ads that exploit people's vulnerabilities or play fast and loose with eye-catching free bet and bonus offers. Our new guidance takes account of the best available evidence to strengthen the protections already in place, ensuring that gambling is presented responsibly, minimizing the potential for harm.