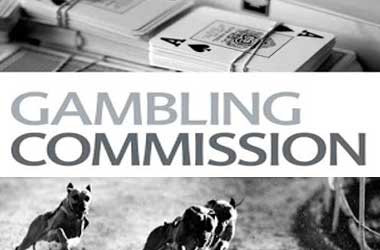 The UK Gambling Commission (UKGC) has hit ElectraWorks Limited, a well-known online casino operator with a fine of £350,000. This heavy fine is for repeatedly violating the advertising standards outlined by the UKGC as ElectraWorks continued to promote free bonuses on its online casino websites.
According to the UKGC, Electraworks Limited was warned by the Advertising Standards Authority back in 2016 about an advertisement that was on its Bwin.com domain. This ad supposedly offered a free bonus which is against UK online gambling regulations. ElectraWorks Limited received another warning about the same site, concerning a similar advertisement just a week later. ElectraWorks eventually ended up removing the offending advertisement.
The UKGC has declared that these two instances were in violation of the rule that UKGC licensees needed to follow the Broadcast Committee of Advertising Practice and the Committee of Advertising Practice codes when it comes to the advertising a particular promo as a 'bonus' or a 'free bet'.
Gambling Advertising Violations Across Multiple Sites
After the discovery of these two violations, the UKGC then discovered similar violations in other sites owned by ElectraWorks Limited in April 2017. This included PartyPoker.com, CasinoLasVegas.com, NobleCasino.com, Scasino.com, PartyCasino.com and CasinoKing.com. Another check was carried out in June 2017 and the sites still violated the rules. Another check was carried out in August 2017 and this time around CasinoLasVegas.com was found to have violated the same standards.
In a statement, Richard Watson, a member of the Gambling Commission's Business Plan Programme Board said
This fine should serve a warning to all gambling businesses that we will not hesitate to take action against those who mislead consumers with bonus offers or fail to ensure they are correctly licensed
In a second press release, the UKGC clarified exactly what the 14 offending advertisements did that violated the advertising standard. The ad did not specifically state the limitations and requirements that were attached to the bonuses. This was not done despite there was enough space to do so. Included in the press release was a formal warning from the UKGC over the fact that ElectraWorks did not ensure that the company responsible for marketing their products and services did not hold a personal management license.
This fine and warning comes after the Competition and Markets Authority (CMA) and the UKGC have made a serious attempt to improve conditions for online gamblers. The CMA announced at the beginning of February that three leading operators have already committed to change how they offer their bonus promotions. The aim is to ensure that online players can always access and withdraw their own money without having to go through a loop of wagering requirements. With this fine, the UKGC hopes to send a message to other iGaming operators
to strictly adhere to the online gambling regulations in the country.