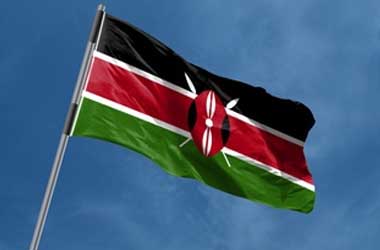 The African continent has seen a major growth spurt in the gambling industry in the last couple of years and Kenya is one of the countries which has witnessed a growing interest in a variety of gambling niches.
Young Kenyans have been fascinated with online gambling and sports betting. Gambling operators have catered to the demand by opening up a number of slot parlours and mini betting houses to give Kenyans the opportunity to bet and play their favourite casino games.
The massive growth spurt in Kenya's gambling industry caused serious concern for the government as reports emerged of Kenyan youth skipping schools and spending their time playing the slot machines at gambling parlours which are located throughout the country.
There were also concerns over an increase in problem gambling stats as a lot of Kenyan men and women were using their household income to place wagers.
The Kenyan government tried to bring things under control by issuing a ban on the importation of slot machines and cracking down on gambling parlours that did not have a license to operate. However those efforts haven't had a lot of success because Kenya's gambling operators have found new ways to bypass these laws.
Slot Machines Being Manufactured Locally
Gambling operators are reported to have been securing slot machines from domestic manufacturers. These manufacturers do not have a license to carry out this operation and the government is unhappy that illegal slot machines and motherboards are being manufactured right under their noses.
Kang'ethe Thuku, the Nairobi Regional Commissioner admitted that his team was aware of the fact that slot machines were being manufactured locally and called on Kenyans to share information with the government so that they can crackdown on these illegal slot machine manufacturers. He promised that these illegal operators would be taken to court and would face the maximum penalty.
Gambling Commissioner Issues Warning
Kenyan authorities will launch a crackdown on illegal gambling parlours and local slot machine manufacturers in an effort to clean up the industry and prevent problem gambling from becoming a major issue.
In a statement, Thuku said
We do not want crime in our communities. These machines continue to render our youths and children useless since they cannot think of anything else.
As of now there have been no reports of the Kenyan government taking action on illegal online gambling websites that operate in the country.