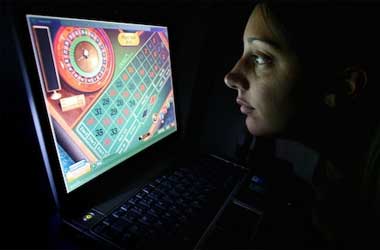 Summary
A lot more women in Canada are engaging in online gambling after COVID
They are more prone to developing addiction problems than their male counterparts
More studies are needed to get a clearer picture of women's gambling reality
The number of Canadians turning to online gambling particularly Women has increased significantly since the COVID-19 pandemic, based on recent research.
The report "Portrait of online gambling in Quebec: a look at a transformation that began during the pandemic" found women engaging in online gambling face a greater risk of developing addiction problems than their male counterparts and more research must be conducted in this particular area to better understand women's reality when it comes to gambling.
Women More Likely to Play Games of Chance
The study, led by Sylvia Kairouz, a professor in Concordia University's Department of Sociology and Anthropology, surveyed 4,500 Quebec residents about their gambling activities during the pandemic. It found that more women started to play or shifted to online gambling platforms during COVID-19, though online gambling activity was higher among men than women during that period.
Survey results unveiled unique trends between men and women, especially in terms of the type of online games they usually play. Men are more inclined to play poker and table games, while women are more drawn to games of chance like slot machines and scratch or lottery tickets. Female players are also more likely to engage in longer games with lower stakes. These preferences make women more prone to gambling addiction and harm, according to Kairouz.
Most women turn to online gambling for relaxation and to escape from reality. They feel somewhat "hypnotized" when they play slot machines and scratchers, giving them a temporary escape from everything they're dealing with at the moment, according to Anne Elizabeth Lapointe, executive director of La Maison Jean Lapointe, a non-profit addiction treatment center in Montreal, Quebec.
Women Still Under-Represented in Gambling Surveys
Women's preference for games of chance is highlighted further in 2022 figures from Statistics Canada which show that more women than men play bingo and buy instant lottery tickets. Of those who had gambled in the 12 months before the survey, 2% of men and 1% of women were found to be at moderate to high risk of experiencing addiction issues. That figure translates to around 304,000 Canadians.
Recent studies show that online gambling is not just limited to men as more and more women are also getting hooked on the activity. Kairouz noted the lack of research focusing on female addictions, with women staying under-represented in most surveys. She said future studies must focus on this aspect to get a clearer picture of the relationship between gender and play.