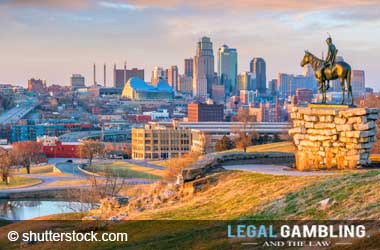 Kansas is moving towards legal sports betting. However, lawmakers are being criticized for being too generous to betting operators. The state's Senate recently voted in favor of the new sports betting bill and moved it to the State House of Representatives. The House is also coming up with its sports betting bill but experts suspect it will be different from the Senate version.
SB 283 will allow people to place wagers on sports events via the four state-owned casinos, while casino operators can accept wagers online. There will also be a chance for lottery sales via an online store. The bill gives back 95 percent of the wagers to the players in the form of winnings, which limits the earnings for the state to only a few million dollars a year.
The main reason for the passage is to keep up with other states that have approved sports betting bills of their own.
KSNT News
Jeff Longbine, the Senate Vice President said the new bill will establish legalized sports betting in the state and look to eliminate black market betting and offshore betting operators. This is why the House of Representatives is planning to put together its own version of the bill.
According to a member of the House, the plan is to create a bill that would allow the state to get a bigger part of the state's sports betting revenue. Besides that, it will allow retail stores to sell lottery tickets and allow for simple sports bets. The plan is to make it easy to wager so that players can make a bet while they're out shopping for their groceries. There is also the possibility that the House bill will allow for the revival of the state's dog and horse racing tracks.
Criticisms On Leniency
Democratic members of the State Senate are very critical of how much control the companies behind the casinos have over sports betting. The main contention is over the fact that these gaming operators will not be required to go into separate sports-betting contracts with the lottery. Additionally, they will have the power decide who will provide the digital part of their operations.
The bill also puts some harsh restrictions on online lottery tickets. This includes not using any sound or visual effects which simulate a slot machine. This means they cannot play more than one game at a time or win in less than four minutes. Overall, they feel that the state would not profit well from the Senate bill.
Kansas will need to work out all these hurdles before it decides to finalize and roll out a full-fledged sports betting bill.