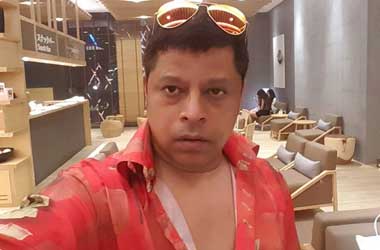 Bangladesh launched a cracked down on illegal gambling operations in September and the raids have continued into October. The authorities have arrested 100s of individuals involved in the illegal gambling racket but made their biggest breakthrough a few days back.
The Rapid Action Battalion (RAB) announced that it has detained Salim Prodhan who is accused of being an online gambling kingpin. His arrest was made at the airport as he was on his way to Thailand.
Reports are vague on how Salim was connected to the underground casinos in Dhaka but the police expect more information to emerge once they interrogate him.
Salim is publicly known as the chairman of the Prodhan Group. Based out of Dhaka, this group of companies has a presence in multiple industries including gambling. One of the companies owned by the Prodhan Group is an online gambling company called P24 Gaming which offers B2B live casino solutions to gambling operators.
Besides offering gambling solutions, P24 Gaming also operated a B2C site (p24-gaming.com) that was accepting players from Bangladesh. The site is no longer live but its Facebook page is still up. The FB page makes an outlandish claim stating that it was the first online gaming company to launch in United Kingdom and is licensed by the UKGC.
From its P24 page, the company claims that it has over 150 B2B clients and many of these clients are big names in the industry. However, these claims appear to be bogus as some of the text from the site is copied from Evolution Gaming, which is one of the biggest companies in live gaming. The plagiarised work is so shoddy that there are still references to 'Evolution' in the text displayed on the P24 page.
North Korean Ties
Currently, Salim Prodhan is facing charges of money laundering, illegal gambling and more. Media reports state that he is cooperating with RAB agents and is revealing vital information to the authorities. There are rumours stating that Prodhan had joined forces with a North Korean partner identified only as Doo. He is allegedly the one who convinced Salim to launch a couple of gambling sites back in 2018 and helped him get him started in the business.
According to the RAB, Salim's gambling operations had accounts with three local bank accounts. One of them was receiving total deposits of $1.07 million every month. Because of this, the Bangladesh Financial Intelligence Unit has frozen all of Salim's accounts along with other accounts that were linked to it. More information should surface in the next few days!