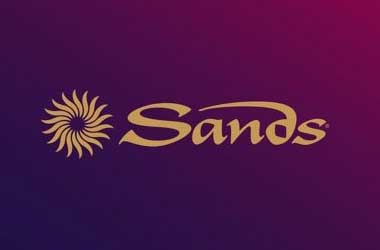 Summary
AAEC was not granted a 30-day deadline extension to appeal its case against LVS
Macau's Court of Instance in late April ruled in favor of LVS
A source close to AAEC expressed disappointment at the decision
Asian American Entertainment Corp (AAEC) must now stick with the 10-day deadline for appealing its case against casino giant Las Vegas Sands Corp (LVS) after Macau's First Court of Instance declined its request for a 30-day extension.
In a long-running lawsuit filed in January 2012, AAEC was originally asking for US$375 million in damages from LVS for breach of contract when it successfully secured a casino license in Macau in 2002.
LVS initially partnered with AAEC when it was still eyeing to enter Macau. But the casino giant ultimately abandoned its partnership with AAEC and switched to Galaxy Entertainment founded by Hong Kong businessman Lui Che-woo. LVS went on to win the contract.
Seven years after filing its original lawsuit, AAEC requested for the damages to be increased to US$12 billion to cover lost profits between 2004 and 2018. However, in January 2022, the company, headed by Taiwanese businessman Marshall Hao, set a $7.5 billion baseline for the compensation claim.
Court Ruling
On April 28, Macau's Court of First Instance ruled that AAEC had engaged in litigation in bad faith. After the judgment was handed out, Mr. Hao requested that the court deliver a Portuguese version of the sentence as it was issued only in Chinese. The lawyers representing the company don't speak Chinese.
In relation to this, AAEC's legal team had also asked the court to grant them a 30-day extension for filing their appeal.
But the Court of Instance eventually rejected the company's deadline extension request, saying it didn't have any obligation under the law to hand out its ruling in a specific language according to the proficiency of all legal parties involved.
The court also pointed out that AAEC's request to have the deadline extended was mainly because its legal team isn't proficient in the Chinese language, and not because they were not notified about the sentence. The court therefore could not grant its request.
Responding to the court's decision, a source related to Mr. Hao said they were surprised and disappointed that the judge did not recognize that their lawyers, who are non-Chinese speakers, would not be able to properly review a 99-page judgment issued in Chinese within just 10 days. Mr. Hao's side argued that the court could have decided to deliver the ruling in Portuguese, considering that it is also being used as an official language by the local courts in Macau.