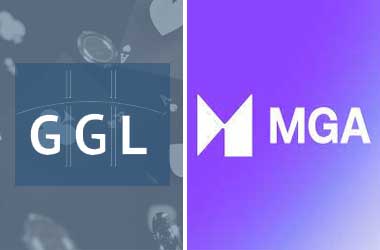 Summary:
German regulator GGL said Malta's Bill-55 goes against EU laws
The agency called the Bill a "protective shield" against civil claims by players
GGL said the final decision on the legitimacy of the Bill rests in the hands of the European Commission
European gaming regulators have not been happy with Malta's "Bill-55" which was approved in June 2023. Gaming regulators like Germany's Gemeinsame Glücksspielbehörde der Länder (GGL) have found loopholes in the bill.
In a recent statement, GGL has labeled the Bill as a "protective shield" against civil claims by players, maintaining that it is not compatible with EU laws.
German Regulator Argues Bill-55 Incompatible with EU Law
Bill-55, titled the "Gaming Amendment Bill", prevents enforcement actions against gambling firms licensed by the Malta Gambling Authority (MGA) under two conditions. Maltese courts may decide to reject an enforcement action linked to foreign judgments if it goes against the provision of gaming services in Malta. Furthermore, MGA-licensed operators cannot be subject to enforcement action if the activity in question is deemed legal under Malta's gambling laws.
European regulators are concerned Bill-55 could create a legal loophole that would allow Malta-licensed operators to offer their services in other jurisdictions where they are not authorized to do so under national laws.
Bill-55 was approved by Malta President George Vella amid violations committed by MGA-licensed gambling companies in countries such as Germany and Austria. GGL said the law was apparently designed to protect operators from civil law cases arising from their illegal practices.
The German regulator maintains its stance that Bill-55 does not align with Regulation (EU) 1215/2012 on jurisdiction and the recognition and enforcement of judgments in civil and commercial matters. But GGL stated that the final decision on whether or not Malta's new law complies with EU rules is outside its remit.
The agency also confirmed that it would not be taking action against the Maltese government as the German Federal Ministry of Justice already raised the matter with the European Commission. GGL now assumes that proceedings will be initiated accordingly.
Malta Defends Bill-55
Malta has defended the Bill, arguing that domiciled businesses are allowed to offer their services across the EU under the principle of free movement of goods and services, regardless of the existing gambling laws in each EU member state. This means online gaming firms licensed in Malta may also offer and promote their products in other jurisdictions within the EU, according to the MGA.
Many of the gaming operators currently active in various European markets are licensed in Malta.