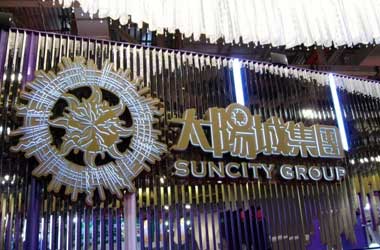 Philippine casino regulatory corporation PAGCOR is officially starting investigations on privately-owned Suncity Group amidst claims made against the latter for failing to properly reimburse advanced deposits made by customers.
Allegations that the company has invested the funds elsewhere and without approval are also being reviewed.
The head of the Philippine Amusement and Gaming Corporation (PAGCOR) Andrea Domingo confirmed in an interview with local media that they have created an investigative committee for the case. This will be led by Arnold Salvosa who is the assistant vice president of their legal department.
The corporation has officially sent a letter to Suncity Group for the matter.
The chief acknowledges the allegations that the funds to be reimbursed were already invested elsewhere but states that there is currently no evidence to prove it.
Suncity Group Committed To Reimbursing Deposits
The news follows the announcement from last week were the Suncity Group made it clear that they are fully committed to reimbursing the advance deposits which were created prior to the COVID-19 pandemic. The statement was released after media reports that the company was having difficulties in doing so.
Suncity Group director Alvin Chau Cheok Wa along with lawyers representing the company explained that there was difficulty because of issues with authorization and the noncompliance of account holders with withdrawal procedures.
Suncity Group has released statements with local media outlets to confirm that they have made contact with PAGCOR through letters sent at an unspecified time. They also stated that they have proposed an 11 month instalment plan for reimbursing the funds. One of the other reimbursement options suggested was via dacion real properties.
Earlier stories on the issues include statements made by Ronald Aala who claims to serve as a counsel for 49 customers involved in the reimbursement process. Aala claims that Suncity Group made it clear back then that the customers can withdraw their deposits at any time they wanted. Suncity Group disputes the authority of Mr. Aala along with the number of customers involved in the issue.
Suncity Group is a junket company that is privately-held led by Mr. Chau who is also linked to Suncity Group Holdings Ltd. In Hong Kong. The company has activities all around the globe including a resort in Vietnam and Hoiana, a casino hotel in Manila that is currently being developed under the Westside City scheme, and investments in Summer Ascent Holdings Ltd based in Hong Kong.