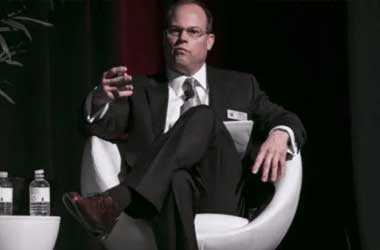 Summary:
The GCGRA will oversee the UAE's regulated gaming market
The agency's senior management is comprised of prominent US gaming figures
Ras al-Khaimah and Dubai are seen as potential locations for UAE's first legalized casinos
The United Arab Emirates (UAE) has established a new regulatory agency that will oversee the country's gaming market.
This latest development is the clearest indication yet that the UAE is on its way to becoming the first Arab nation to legalize casinos.
UAE Appoints Well-Known US Gaming Leaders to GCGRA
Prominent US gaming figure Kevin Mullally will serve as CEO of the newly-created "General Commercial Gaming Regulatory Authority" (GCGRA). Mullally previously served as executive director of the Missouri Gaming Commission (MGC) from 2000 to 2006.
With a gaming career spanning more than three decades, Mullally also worked at Gaming Laboratories International (GLI) for more than 17 years, initially as General Counsel and Director of Government Relations. He later became the company's Vice President of Government Relations, a post he held for over 10 years.
Mullally will work side by side with American businessman Jim Murren who was appointed as GCGRA Chair. Murren is the former chairman and CEO of US-based casino operator MGM Resorts International. His leadership paved the way for MGM Resorts to enter a new era of growth, marked by billion-dollar acquisitions and major reorganization.
It was also under his tenure as MGM boss that the company partnered with Dubai World in the development of the $8.5 billion CityCenter on the Las Vegas Strip. Launched in December 2009, CityCenter is the biggest single private development and green project ever built in the US.
Dubai World, an investment firm that manages major businesses and projects on behalf of the Dubai government, held a 50% stake in the CityCenter which it ultimately sold to MGM in 2021. MGM has since sold off many of its properties at the CityCenter though it still operates some of them.
GCGRA's senior leadership has been appointed by UAE authorities. The agency is tasked with maintaining a safe, effective, and responsible gaming environment through a robust regulatory framework.
UAE's Gaming Potential
The emirate of Ras al-Khaimah could become home to the first legal gaming venue in the UAE as part of a multi-billion dollar project by Wynn Resorts. The casino giant will develop a casino complex on Al-Marjan Island, which will feature a 1,000-room luxury hotel, a convention center, restaurants and lounges, a gaming area, and other facilities.
Dubai is also seen as a potential gaming hotspot in UAE given its growing tourism and hospitality sector. The city also regularly hosts major sporting events, such as the Dubai Formula One Grand Prix and the Dubai World Cup horse racing competition.