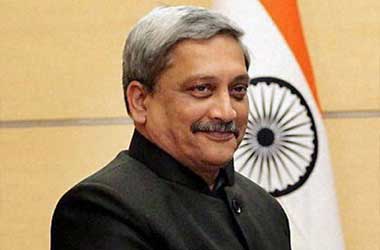 Goa Chief Minister Manohar Parrikar announced earlier this week that no more casino licenses would be approved, irrespective of whether it was a land based or offshore casino license application. He also announced the offshore gaming vessels would be capped at five and will be moved to land in the next three years.
Goa is one of few states in India with legalized gambling, but gambling has continued to remain controversial for years now. Making the announcements in the state legislative assembly, Chief Minister Parrikar said that the state's gambling law which was enacted in 2012 would be changed in the next three months. He added that the government will use the powers allowed in the act to cap the number of casinos in a particular area.
In a statement Parrikar said,
We will use these powers capping the number of off shore casinos in Mandovi river to only five which are existing. The sixth casino will not be allowed. We will delete the clause that allows casino on vessel. The off shore casinos will be given an option to move to land in the special entertainment zone where Goans would be banned from entering.
Parrikar added that an offshore casino operator will need to move to land within the permitted time of three years to continue operations. He said that these offshore casinos would eventually be moved to a special entertainment zone within the state and that consultancy firm KPMG had been tasked with the responsibility of identifying the ideal location for the new special entertainment zone.
BJP GOA
Parrikar further assured that the long-awaited appointment of a Gaming Commissioner would be done shortly and he who would act as a nodal officer for all matters pertaining to casinos in the state.
The main opposition party, the Indian National Congress however said that the promise to make changes to the law was an yet another attempt by the government to fool people since it is a policy and hence cannot be enforced as law.
Goa Pradesh Congress Committee president Shantaram Naik stated that an amendment needs to be made in the Section 13A of the Goa Public Gambling Act, 1976 to define offshore casinos and remove loopholes.
The latest government announcements have come in the wake of fierce protests from opposition parties and the public after a newly-licensed sixth offshore gaming vessel MV Lucky 7 ran aground on the River Mandovi after crashing into a sandbank last week. The Coast Guard had to step in for evacuating a few injured crew members.