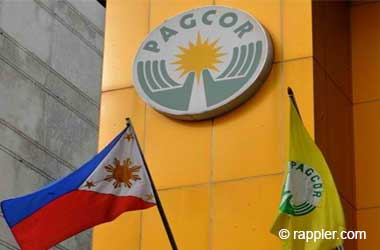 The COVID-19 epidemic has put great strain on the world's governments. Budget problems are a major concern as health departments worldwide are scrambling for funds.
In the Philippines, the Philippine Amusement and Gaming Corporation (PAGCOR) has floated the idea of restarting online gambling and VIP casino operations to help fund the fight,
PAGCOR chair Andrea Domingo has asked permission from the government to lift the suspensions on some of the country's high-earning gambling operations.
These are currently closed to stop the spread of the COVID-19 coronavirus.
The operations that she is thinking of starting up again are the PAGCOR-licensed Philippine Offshore Gaming Operators (POGO). They were instructed last week to suspend operations but Domingo is comparing them to business process outsourcing (BPO) operations and is asking for permission to reopen them, with an eye towards work-from-home operations
Rappler
Domingo also wants to restart VIP casino activity. She wants them to start up again both through in-person operations or via telephone. All casinos were closed last March 15 but Domingo insists that VIP operations can happen with the use of proper social distancing protocols. This is mainly because high-roller tables usually only have one or two players at any given time.
Big Revenues Will Help
If the government agrees to restart, Doming is confident that PAGCOR would be able to get 50 to 60 percent of its pre-shutdown revenue. This money would be then used by the government to help with the epidemic.
PAGCOR has already released 12 billion pesos in funds to help with fighting the virus. This is 45 percent higher than the normal amount that the PAGCOR is supposed to give every year to the government. The high amount reflects how seriously the gaming regulator views the threat of the virus.
The local gaming industry has also pitched in with the POGOs donating around $2.39 million towards the campaign while the casinos in Manila's Entertainment City gaming zone have promised to give 200 million pesos in cash and goods.
Despite the large contributions, local gambling critics want more. Rep. Robert Barbers points out that the POGOs' donation is pretty small considering there are alleged reports that they have not paid 50 billion pesos in taxes. Barbers urged both PAGCOR and the Bureau of Internal Revenue to force POGOs to pay off those taxes to get the necessary funds.