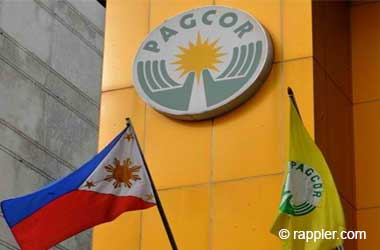 The Philippine Amusement and Gaming Corporation (Pagcor) which is the chief gaming regulator in the Philippines recently reported that iGaming revenues has significantly increased in 2018 and one of the main reasons for this was the strict enforcement of iGaming regulations.
The Philippines has witnessed a huge spike in Philippine offshore gaming operators (POGO) entering the country since 2016. To see the significantly growth in revenue, we need to compare POGO revenue for the last few years.
PAGCOR Chief Andrea Domingo stated that POGO generated PHP657 million in 2016, which then hit PHP3.924 billion in 2017. However, things significantly increased in 2018 as a total of PHP7.365 billion was generated.
Domingo also revealed that Pagcor has entered into a mutual cooperation agreement along with four other government agencies to address the problem of illegal iGaming in the Philippines and this has helped boost revenues.
The Executive Order for the Inter-agency convergence was given by Philippine president Rodrigo Duterte in 2017 in order to strengthen the fight against illegal online gambling and to clarify the jurisdiction and role of each government agency, specifically in relation to licensing and regulating the gaming facilities, online or otherwise.
Aside from Pagcor, it involves the Philippine National Police (PNP) and three agencies under the Department of Justice: the National Bureau of Investigation (NBI); the Bureau of Immigration and the Office of Cybercrime.
Pagcor stressed that they have already been cooperating with these agencies for the past two years, providing information and certification to the PNP and the NBI as they are the investigators and law enforcers.
The Executive Order "reinforces Pagcor's authority to regulate all games of chance". This also governs their authority over the iGaming industry, however there are exceptions for operators who are already governed by other regulatory bodies' jurisdiction.
iGaming In The Philippines
There are four categories in the Philippines that can be classified as iGaming. The first is applicable to gaming parlours that allow locals to bet via the internet; the second is online casinos which offer offshore players live casino games and betting options, the third is sports betting via online and land based casinos and the fourth is proxy betting at land based casinos.
The iGaming market is expected to continue its growth curve in 2019 as Pagcor continues to issue new licenses to offshore operators who want to set up base in the country and also target other Asian countries.