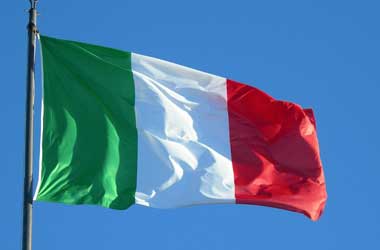 Italy's online casinos recorded their highest earnings in years. However, the betting fever did not transfer over to Italy's sports betting market. According to the data, the betting revenue for January has declined compared to 2018's earnings.
While sports betting and retail betting earnings decline, online casinos set a revenue record in January bringing in a total of €72 million. This was an increase of 20.5 percent when compared to Jan 2018.
PokerStars dominated the market claiming a 10.6 percent share of it while Lottomatica and Sisal followed closely behind with 8.3 percent and 7.6 percent share of the market respectively.
Online tournament revenue for January was dominated by poker. Poker games earned €8.9 million which was an increase of 23.6 percent when compared to year-on-year. PokerStars also dominated this section of the market, with 63.4 percent of the tournaments held being under their control. No other online poker operator in Italy reached double-digits, which further illustrates PokerStars dominance.
The data also shows that the Italian ban on gambling advertising is benefiting a lot of online operators without local licenses. The most recent Google search in Italy for "online casino" shows operators from Germany, Israel, and Curacao at the top of the results – all of them without local licenses. This means that Italian-licensed operators are not getting maximum exposure. What this goes to show that while licensed operators in Italy have done well, they could be earning more if they did not have ad restrictions place on them.
Sports Betting Revenue Drop
Italy's regulator, Agenzia della Dogane e dei Monopoli (ADM) released a report which showed that sports betting revenue in Jan 2019 stood at just €124.6 million. This is a drop of 17.2 percent decline when compared to Jan 2018 sports betting revenue which was €150.5 million.
The reasons for the drop was mostly due to the fact that Italy's Serie A football league just started its winter break. This means that there were not many football bets for the month of Jan. There is a silver lining though for the sports betting industry. The revenue amount is better than the previous amounts from other years. The biggest drop in sports betting revenue in recent years stood at 55 percent so with only a 17 percent decline, things are not really that bad.
January 2019 also saw a drop in retail betting earnings. The market generated €66.5 million in revenue, with a 26 percent drop. Intralot/Goldbet holds the largest share of the market at 20.4 percent. Snaitech was second at 17 percent while the Eurobet brand had a 14.3 percent market share and took the third place.