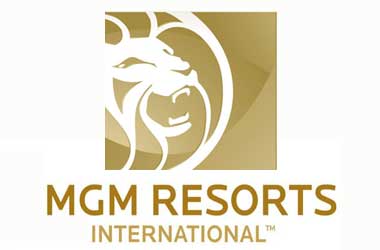 Summary:
The lawsuit alleged that MGM cheated its slots players through its no-coins redemption policy
The plaintiff played slots and redeemed her voucher at the Beau Rivage casino in Mississippi
The judge ruled that the court has no jurisdiction over the case
A lawsuit filed against MGM Resorts International relating to the cashout system it uses for slots (known as pokies in Australia) customers has been dismissed. A federal judge ruled that such disputes are under the remit of the state Gaming Commission and must be resolved there.
Plaintiff Accuses MGM Resorts of Cheating its Customers
Leane Scherer of New Orleans, Louisiana sued MGM Resorts in September 2022, alleging that the casino operator cheated slots players by using redemption kiosks that only pay customers in dollars. As the machines do not dispense coins, players don't receive the exact amount indicated in their voucher.
In her lawsuit, Scherer accused MGM Resorts of "converting players' funds into casino funds", depriving hundreds of thousands of casino customers of millions of dollars. Scherer stated that she played at the MGM Resorts-owned Beau Rivage Resort and Casino in Biloxi in June 2022 and cashed out her voucher worth $18.19 through the redemption kiosk at the venue, but only received $18.
MGM Resorts stated in its filings that slot players were originally able to redeem their vouchers in dollars and coins. The company only began adopting the no-coins policy for its kiosks during the COVID-19 pandemic.
The system works by rounding down the voucher amount to the nearest dollar, which means customers receive their money only in dollars. They can still get back the coins through a second voucher known as a "TRU ticket", but they need to line up at the cashier to redeem them. Many customers would just leave their coins unclaimed as they don't want to go through such a hassle, Scherer claimed in her suit.
Scherer said she did not know about the TRU ticket redemption process when she cashed out her voucher, so she was not able to retrieve her 19 cents.
Mississippi Gaming Commission Has Exclusive Jurisdiction Over the Case
U.S. District Court Judge Sul Ozerden ruled that the court does not have subject-matter jurisdiction over Scherer's case as it falls under the exclusive jurisdiction of the gaming commission in Mississippi. The plaintiff has not exhausted the gaming authority's administrative process, the ruling states.
Scherer's lawsuit has been dismissed without prejudice, which means she can still fix any issues in her complaint and bring the action again. Scherer's lawyer, Suzanne Montero, said they are considering their options moving forward. MGM Resorts has yet to comment on the ruling.