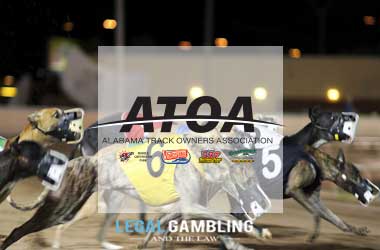 Alabama's push to get sports betting legalized in the state has received support from four greyhound racetracks in the state. They have joined together to launch a new advertising campaign that calls for sports betting, casinos and a state lottery to be legalized.
The four greyhound racetracks that are behind this new advertising campaign include VictoryLand, Greenetrack Bingo & Racing, Mobile Greyhound Park and the Birmingham Race Course. They have formed a new organization called the Alabama Track Owners Association (ATOA) that is spearheading the advertising campaign.
This new media campaign is calling on individuals to get in touch with legislators and tell them they are in favour of a constitutional amendment that will result in expanded gambling and new gambling regulation. State legislators in favour of expanding gambling tried to pass a bill earlier this year but it did not get the support it needed and fell through in May 2021.
Alabama Track Owners
The ATOA released a statement this week to remind voters in the state that neighbouring states like Florida, Mississippi, Georgia, and Tennessee had expanded gambling but Alabama was still lagging behind. Since Alabama did not have a state lottery, sports betting or casino gambling, residents were cross over to these neighbouring states and spending their money.
The ATOA said Alabama was losing hundreds of millions of dollars because they did not have expanded gambling in the state. Expanded gambling in the state would result in thousands of new jobs being created, millions of dollars coming in through investment opportunities and a steady stream of gaming taxes for the state government.
The betting and gaming tax revenues could be used to develop healthcare facilities, promote job growth, improve education and other social causes.
Alabama Losing $700 Million
The advertising campaign claims that Alabama is losing close to $700 million in betting and gaming tax revenues each year. The Legislative Services Agency said that based on its market research it found that if Alabama had legalized the lottery, casino gambling and sports betting last year, the state coffers would have generated around $500 to $700 million in taxes.
The advertising campaign is encouraging people to pick up their phone and call their legislators and tell them they would like expanded gambling. Alabama is one of the more conservative states in the country and market analysts don't see Alabama legalizing sports betting anytime soon!