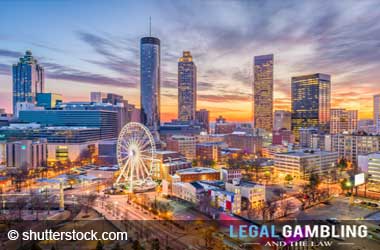 Sports betting legalization in Georgia took another step forward this week when the House Economic Development and Tourism Committee voted in favour of House Bill 86. The state House voted 20-6 in favour of the bill on Feb 2. The bill will now go to the full House to debate the pros and cons of legalizing sports betting in the state.
The bill gives the Georgia Lottery Corp permission to regulate the sports betting market. The betting regulator will be able to grant a minimum of six sports betting licenses with each of the licenses costing operators $900,000 each year in licensing fees. This is a rather big licensing fee amount but given the fact that Georgia has a huge market, there should be enough takers.
Ron Stephens, Chairman of the Committee claimed that a 10 percent tax rate on sports betting would bring the state up to $42 million in betting taxes. The bill proposes a 14 percent betting tax which should bring in over $50 million for the state budget. The bulk of this money will be used to fund the HOPE scholarship which is used for educational purposes.
FOX 5 Atlanta
Bettors will need to be over the age of 21 and be physically present within Georgia to be able to wager. The bill does not have provision for bets to be made on collegiate sports and or on players injuring themselves.
Second Sports Betting Bill
If HB 86 runs into any obstacles, there will be a second sports betting bill in the pipeline. A new bill is being pushed by Chickamauga Republican Jeff Mullis which has a different proposition than Bill 86. The second sports betting bill will allow bets on collegiate sports and is also looking to impose only a 10 percent tax rate on bettors.
Gambling Opponents Protest
Georgia has opposed gambling for a long time but COVID-19 has put pressure on the state to consider new options to bring in revenue in light of huge financial losses suffered by the state in 2020. The legalization of land based casinos and sports betting are getting a new push in 2021.
Gambling opponents are not happy to see state legislators push forward with sports betting legalization. They claim that legalizing sports betting will groom young adults to become gambling addicts and cause harm to families.