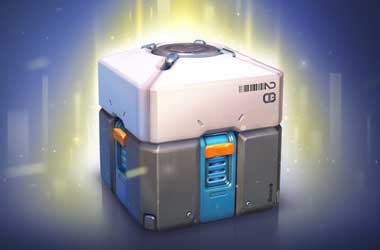 Electronic Arts (EA) is one of the top video game developers in the world and the company behind popular games such as FIFA 21, NHL 21, Overwatch and Star Wars Battlefront II. EA uses loot boxes in almost all of its popular games and continues to face problems over these loot boxes.
Loot boxes can be purchased in-game by players for cash. These loot boxes come with unspecified symbols and features that pertain to the game and allow players to use these items to advance in the game. Players have no idea what each loot box contains when they make the purchase. As a result, loot boxes have been labelled as gambling as their contents are based on luck.
Multiple countries including the Netherlands, Belgium, Australia, UK and the United States have opened discussions on whether loot boxes can be categorized as gambling. The Netherlands and Belgium have since banned loot boxes.
LevelCapGaming
Class Action Lawsuit In Canada
A class action lawsuit has been filed against EA in Canada over their use of these controversial loot boxes. This is not the first class action lawsuit that EA is facing over loot boxes as the company is facing a similar lawsuit in California which was filed in August 2020.
Two Canadian players have filed a class action lawsuit against EA claiming that they were unaware that they were opening themselves up to gambling when they started playing EA games. One player is reported to have played EA's Madden NFL game while the second individual played NHL games. Both players have bought a number of loot boxes while playing these games.
The lawsuit is a class action lawsuit which means it is being filed on behalf of all players who have played EA games since 2008 and have been buying loot boxes. The lawsuit claims that these loot boxes violate the country's criminal code and should be labelled as gambling and not video games.
Canada does not have any specific gaming regulations concerning loot boxes. However, if the court does rule against EA, the video game developer could be facing a massive payout as the number of players who could add their names to the class action lawsuit could be in the thousands.
If EA ends up losing this class action lawsuit, it will also indirectly put pressure on Canada to modify its gaming regulations concerning loot boxes.