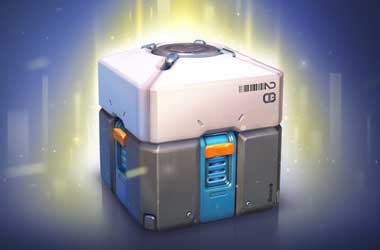 The UK video game industry has been under a lot of scrutiny lately. This is mostly because of an inquiry launched into the predatory practices of video game manufacturers who leverage loot boxes and micro transactions to take money out of the hands of players in some form or the other.
Though video game developers have been doing their best to divert attention from these practices, UK MPs are not buying into it after a report was presented to them by the Digital, Culture, Media and Sport Committee earlier this week. The House of Commons is now pushing for loot boxes to come under the category of gambling and for all minors to be banned from accessing games with loot boxes.
UK MPs stated that when they heard feedback from stakeholders in the video gaming industry, many of them avoided answering questions directly and were not transparent in their dealings. No names were taken but it created enough distrust for the House of Commons to push for loot boxes to be labeled as gambling.
WhatCulture Gaming
Many free-to-play games generate revenue by selling loot boxes, which offer a variety of items that can improve a player's experience. Some of these games actually have online marketplaces that allow them to sell or trade these items. When the big picture is taken into consideration, loot boxes follow a similar pattern as gambling as it is based on chance or luck.
The Digital, Culture, Media and Sport Committee's inquiry into addictive and immersive technologies revealed stories of teens going into debt by spending thousands of pounds on these loot boxes. The committee found that many companies were reluctant to intervene, even when a player was spending too much money. What was even more concerning is that video game developers currently have no ideas as to how much is too much when it comes to spending per week or each month.
Current System Not Working
One of the main concerns of the committee is the age verification procedures that the video game industry in the UK is currently following. Testimony and feedback collected during the inquiry revealed that younger players were able to play games that they should not have had access to.
This is because the current age verification system is based on trust and can easily be bypassed. The MPs have called for a proper age verification system to be implemented and no cash transactions should be accepted for loot box purchases.