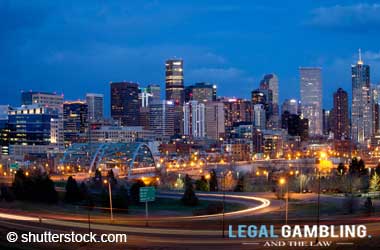 Colorado became the 21st state to legalise sports betting this month and gaming analysts are expecting the state to have a thriving mobile sports betting market that should be similar in many ways to New Jersey.
New Jersey's sports betting market is doing really well and is not very far behind Nevada. Mobile sports betting in the Garden state is responsible for generating nearly 85 percent of all sports betting revenue.
Gaming regulations in Colorado will allow bettors to place both in-person bets as well as mobile sports bets. The regulation will allow casinos in three parts of the state to offer both forms of sports betting.
These sportsbooks will operate towards the extreme northern and southern parts of the state which means the middle of the state is ideal for mobile sports betting.
FOX31 Denver
Colorado weather will also play a huge part in boosting mobile sports betting growth. The weather gets really bad in the Rocky Mountain state for a number of months which makes it tough for bettors to get out and go place their bets in-person. During these periods, mobile sports books should expect to see a spike in betting volumes.
Competitive Sports Betting Market
There are close to 40 casinos spread across Central City and Black Hawk which is less than 40 miles from Denver. These commercial casinos will be able to offer in-person sports betting and will also have the opportunity to offer mobile sports betting because gaming law allows each casino to offer one skin per gaming license.
If all of the commercial casinos decide to use their skin and launch mobile sports betting, it would create a very healthy sports betting market in Colorado and give bettors a number of betting options. Gaming analysts believe that the state will generate around $214 million in sports betting revenue each year while some market analysts suggest that this figure is too conservative and annual betting revenues will most likely be around $275 million.
To give you a comparison, Nevada which leads sports betting revenues throughout the country, generated $301 million in 2018. New Jersey ended up generating just under $249 million during their first 15 months of operations.
Colorado is still working on its sports betting regulations and legislators will work closely with stakeholders to ensure that the state develops robust regulations and a thriving sports betting market.