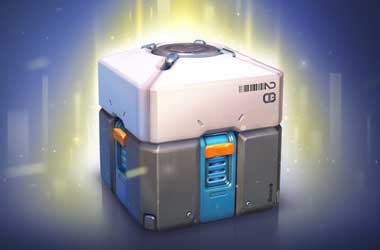 The UK Gambling Commission (UKGC) admitted at a recent committee meeting organized by the Department for Culture, Media and Sport that it cannot do anything about loot boxes in video games or in-game content as it technically does not come under its jurisdiction due to current gaming regulations.
Football is the most popular sport in the UK and games like Fifa are extremely popular with young Brits.
EA which is the publisher of the popular Fifa game that revolves around team management and in-game content allows users to purchase packs of players without revealing the names of the players they are purchasing.
Loot boxes also operate using a similar strategy as they allow users to purchase these gift boxes which can contain a variety of 'treasures' depending on the theme of the game. These video games do not require real money to be spent and hence cannot be officially classified as gambling.
The UKGC which is the gambling watchdog in the country is responsible for overseeing all gambling related activities. Since most video games and loot boxes rely on digital currency, they do not have to report to the UKGC.
UK Parents Raise Concerns Over Loot Boxes
The UKGC has received complaints from a number of concerns parents who claim that their children are not only spending loads of time playing these games but are also spending money buying loot boxes. They want the government to do something about it and provide them with a better solution.
Neil McCarthur who heads the UKGC admitted during the committee meeting that there were many concerns around children playing these video games but admitted that the UKGC could not take any action based on current regulations.
In a statement, McCarthur said
There are other examples of things that look and feel like gambling that legislation tells you are not, such as some prize competitions but because they have free play or free entry they are not gambling but they are a lot like a lottery.
Brad Enright who is the UKGC programme director wants video gaming companies to take more action and prevent children from being able to spend money on loot boxes. Enright pointed out that most video gaming companies have terms and conditions in place that prohibit such things from happening but they need to do more to enforce these terms and conditions.