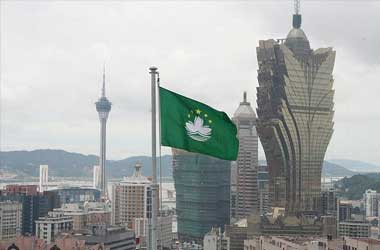 Summary
The duty of collaboration rule was deemed too broad and was removed
The rule would have granted the gaming regulator broad powers that could jeopardize professional secrecy
The draft bill will undergo a final reading by mid-November
The Macau government has removed the "duty of collaboration" provision from a gaming bill governing the operations of junkets and satellite casinos which initially received a first-reading approval back in April.
But legislators are proposing that the city's gaming regulator be authorized to declare as unsuitable those failing to provide information deemed necessary for evaluating their suitability and financial capacity to operate a gambling business.
Speaking to the media following their closed-door meeting this week, Macau Legislative Assembly member Chan Chak Mo stated that the duty of collaboration rule was "too broad". Gaming lawyers had previously raised concerns over the inclusion of the rule in the consolidating bill on junket operations, saying it would jeopardize professional secrecy.
Under the previous proposal, Macau's gaming regulator, the Gaming Inspection and Coordination Bureau (also referred to as the DICJ), would be granted broad powers that could put at risk lawyer-client confidentiality.
The duty of collaboration stipulation would require all operators, sub-agents, and other entities involved in the operation of junkets to "collaborate" with the Macau government.
In doing so, they must provide the necessary information, documents, and evidence to the city's gaming regulator and the Financial Services Bureau upon request from the authorities. That's regardless if the documents or information requested are bound by statutory secrecy obligations.
While the duty of collaboration rule has now been scrapped, legislators have added new provisions in the draft bill that would grant the DICJ the authority to disqualify junket operators, collaborators, or management companies that cannot provide information considered necessary by the DICJ in determining whether they are suitable and financially capable to run a casino gaming business.
The bill also includes provisions that would enable junket entities to deposit gaming chips or cash on behalf of their customers, but only if the processing is done through accounts established with gaming concessionaires.
Final Reading Set for Mid-November
The draft bill would be reviewed further by the government's legal advisers before going into a second and final reading scheduled for mid-November, according to Mr. Chan. Lawmakers would also propose an implementation timeline for the new rules, he added. If the bill gets the final approval, it is likely to come into force at the same time as the new gaming concessions.
Chan said the government is keen on putting in place an exact implementation date for the bill as it remains unknown whether all new concessions will have similar start dates.