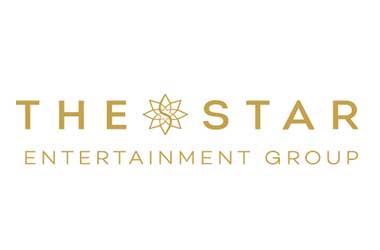 Summary
Star Entertainment warned of a $1.6 billion writedown in first half of 2023
The company's shares fell by more than 20% following the warning
The writedown was mainly due to operational changes to Star's NSW business
Star Entertainment Group's shares slumped further on February 13 after the embattled casino operator warned of a non-cash impairment charge of up to $1.6 billion against its first-half results for the year.
Star said it was anticipating a massive reduction in the carrying value of its assets due to operational changes currently being experienced by its NSW business.
The company was found unfit to run a casino in the state, resulting in the suspension of its Sydney gaming license.
Star's Shares Fall to $1.50
Star Entertainment Group CEO Robbie Cooke said the writedown of between $400 million and $1.6 billion will be recognized in the company's results for the first half of 2023.
The writedown warning caused Star's shares to drop by more than 20% to a record low of $1.29 by 15:30 AEDT on Feb 14.
Star also revealed that revenue at its flagship Sydney casino from July to December 2022 fell by 13.5% from the same period in 2019. Apart from the multiple scandals that hit Star, revenue at its Barangaroo property was also affected by increased competition, as rival Crown opened a new casino in Sydney in August 2022.
Star Sydney's revenue is expected to continue to take a hit, with the NSW announcing an increase in duty rates applied to casinos. The move is aimed at raising an additional $364 million for the state over the next three years which will support recovery efforts for communities affected by COVID-19, floods, and bushfires.
Star's Fate Remains Uncertain
Star became the subject of casino inquiries in NSW and Queensland over allegations of criminal activities, including money laundering, fraud, and organized crime at its gaming venues. A report by Adam Bell SC ultimately found Star unfit to hold its Sydney license. The company also suffered the same fate concerning its gaming operations in Queensland.
Star's Sydney license has been suspended, with the NSW Independent Casino Commission (NICC) appointing Nick Weeks as special manager for the casino. He also holds a similar role in Star's two casinos in Queensland, Treasury Brisbane and Star Gold Coast.
The damning findings relating to Star's serious regulatory failings led to massive financial penalties for the company, with both the NSW and Queensland governments imposing a $100 million fine on the casino operator. While it avoided license suspension in Queensland, Star was given 12 months to fix its problems. If the company shows no improvements by December 1, 2023, it might have its Queensland license suspended as well.